My first post on the road, from the keyboard of the Compal MID device. I'm currently at the top of Carlton Calton Hill in Edinburgh, a site that holds a lot of Scottish history; from the cairn to remind us of the recent fight for a Scottish Parliament, to the old Royal Observatory and the old prison.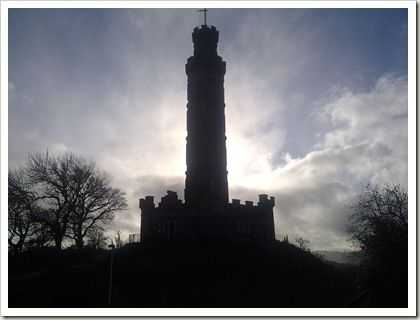 It's also the site for Beltane Fire Festival and the Torchlight Procession. If you think of fire in Edinburgh, then this is one of the locations to come to.
The Compal was used today in two areas. The first was navigation on a bicycle. even though I have no mounting bracket on the handlebars, the Compal sat happily in my inside pocket, within easy reach for me to stop and check directions on Google Maps. I did have to use the HTML only web version though to get an acceptable speed, but it got me here – although not on the route I would have went – it seemed to delight in taking me up the steepest hills.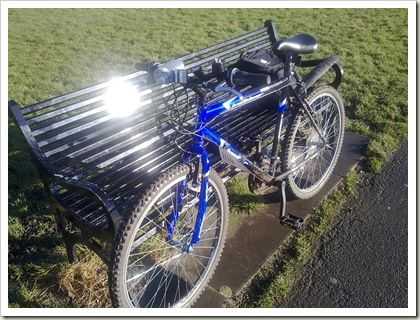 I could also have used it to pull in information, primarily from Wikipedia, about the buildings, monuments and history of the hill – and while that's like asking an American to look up the Oath of Office so they don't get it wrong (ahem), if I was somewhere else (say a Florida Theme Park or The Alamo) having an independent tour guide online, on a large and easy to read screen would probably be just as good as a guide book; if not better as I could explore information and links myself.