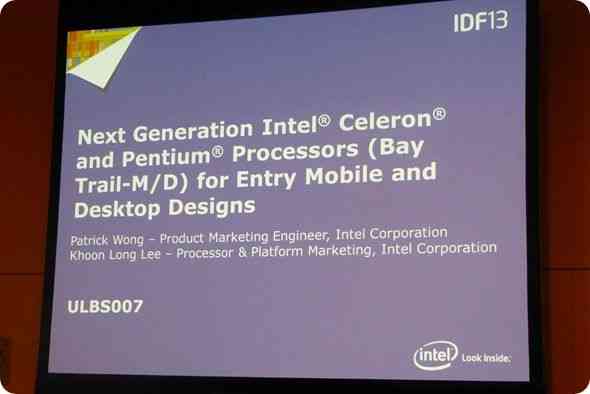 When we think about 2-in-1 generic viagra us tablet and 'laptop' designs we have two platforms available. Haswell Y-Series is for high-end Ultrabook-class devices and from today, Baytrail-M Celeron and Pentium-branded platforms. Baytrail is for entry level low power devices running Android and Windows 8.
Parts will have 7.5W and 10W TDP and there are 7 SKUs launching. Dual-Core Celeron, Quad-Core Celeron and Quad-Core Pentium parts.
Here's a schematic showing some interesting features like SATA II, Intel HD graphics and more…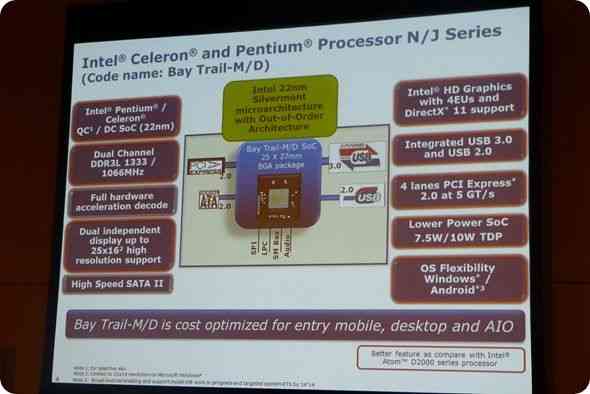 Baytrail-M products are said to be able to support 8 hours of screen-on idle.  (35Wh battery, 200 nits brightness and Windows 8.) That set-up will give you 6hrs of video playback and 2-weeks of standby battery life. Interestingly I've seen better than that on Haswell-Y Series products. E.g. Sony VAIO Pro 13.
In terms of positioning, this slide gives us an excellent overview of where BayTrail fits.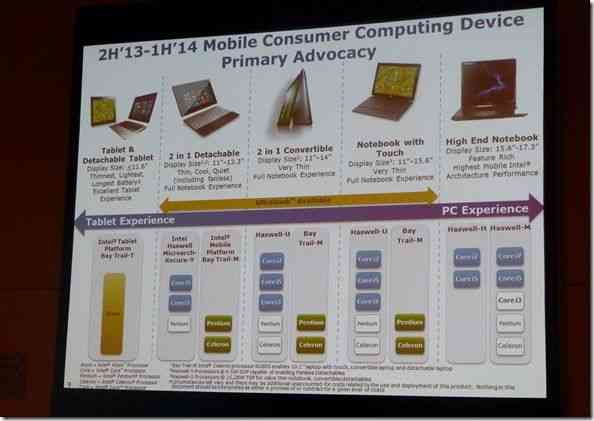 Form factors will vary but Intel believes there's a spread of preferences across all form factors.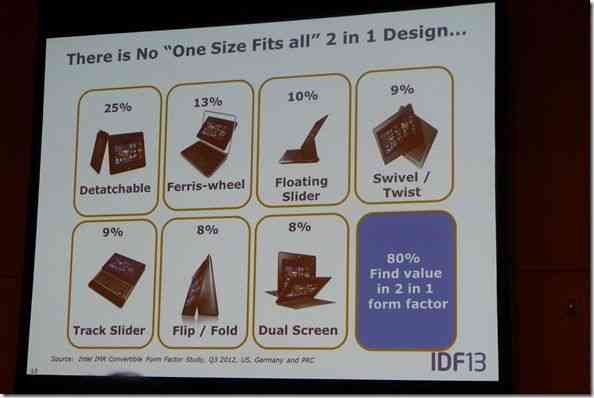 Target pricing for a 2-in-1 system is $399-$499. Intel provided an example materials list for such a device.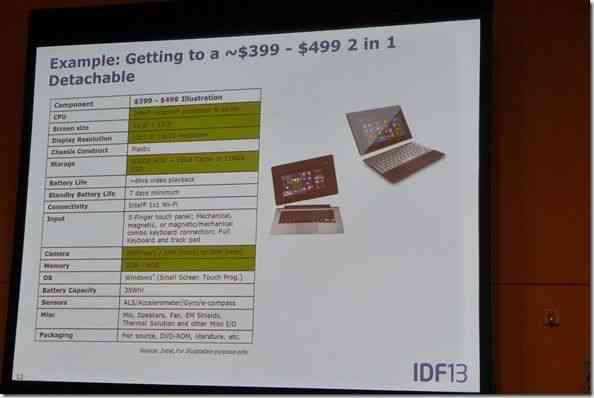 The session continued with Baytrail-D information. We're not covering desktops here.
Stay tuned for more information and likely a  hands-on with the ASUS T100 whih is launching here later today.