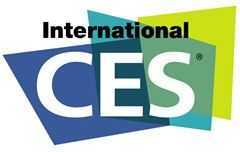 JKK, Sascha and I are extremely proud to announce that we'll be doing our first ever live-audience MeetMobility podcast recording (and hopefully live broadcast) at CES 2010 on Friday Jan 8th at 2pm
Thanks to Runcore, creators of excellent SSD solutions (I think we all have at least one Runcore–enabled device now) we've got a place, a time and an internet connection. With a sack full of news to talk about I doubt we'll have any problems at all filling a podcast and if we meet any other bloggers on the way, we'll drag them in too.
It should be fun and we'd love you to join us if you're at CES. Shout abuse, feed us with cocktails, whatever you fancy!
Here's the announcement from Runcore:
Join us on Friday the 8th a 2pm where www.Meetmobility.com consisting of www.JKKmobile.com, www.UMPCportal.com and www.Netbooknews.com will hold a round table event discussing the pros and cons of all the new products they are covering at CES. Everyone should come and enjoy the show, as we all know when these guys get together there is sure to be some educated, excited, and enlightening debate that sheds light on products that will surely turn your geek on. The event will be uploaded to YouTube for everyone that cannot attend CES. We also hope to stream it live on Ustream. Keep any eye on www.Meetmobility.com for further up to date information on this event.
Location: Booth #35516 from the NetBook Tech Zone, LVCC South Hall 4
If we can set it up, the live stream (and chat) will be on the usual /live pages on our respective websites.
We thank Runcore for the location, advertising and use of their internet connection.