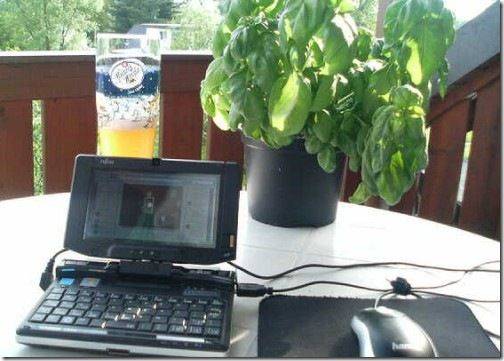 Xmangerm, a Fuji U810 owner, did exactly what you're supposed to do with a ultra mobile PC at the weekend and that is work wherever you want to!
Today is a wonderful day therefore I have decided to hang out on my balcony with my handy dandy UMPC. The screen is only 5.6 inches but it handles everything I throw at it. I am a happy camper.
We're running little UMPC-on-holiday photo competition in the UMPCPortal forums over the next quarter so if you take your ultra mobile PC on holiday with you (as is the law, no matter what your partner says!) make sure you send in some pics. The best one wins a prize.
Source: Xmangerm's Blog.