Proving that the Italians just never stop communicating is the second MID to appear in their country. The IDOL.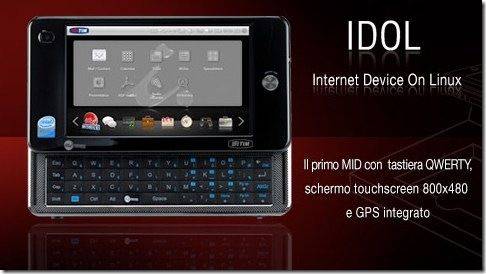 Baed on the Compal JAX-10 design and using the Redflag Midinux software build, the IDOL is selling through Itelco for 449 without contract or FREE if you sign up for a 24x40Euros data contract.  It calls into question the current 500 Euro + price for the Aigo MID which doesn't have 3G included!
Details here (Italian)
Thanks Minuz.