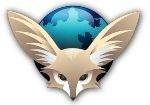 Fennec, the small-screen version of Firefox, is important for ultra mobile fans. Not just because its a small-screen, finger-optimised browser but because it has been chosen as one of the browser options (the other being Firefox 3) for Moblin 2, the latest version of the Intel-led core operating system for MIDs planned for first release in Spring 2009.
Fennec has support for add-ons but unfortunately, it doesn't support the mainstream add-ons that are available for the Daddy of the pack, Firefox 3. Thank goodness people are starting to jump on board then because add-ons help a lot with individual tailoring, an important part of the 'personal' part of the ultra mobile PC equation. ReadWriteWeb reports that the URL Fixer add-on is now ready.
Exactly what the add-on does isn't really as important as the signal it sends out to developers and adopters. Fennec is starting to gain traction and awareness amongst developers.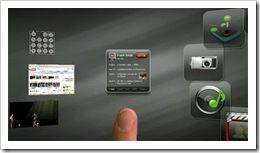 For more about the browser choices on Moblin check out this part of the Moblin website. While you're there, don't miss the clutter user interface demo video. Clutter is the new 3D-capable UI architecture that will replace Hildon. The demo looks fantastic. Oh, one more thing I noticed. It looks like they are working on open source hardware-driven video decoding based on libva APIs. In fact the whole Moblin project is looking far more organised than it was 6 months ago and there's quite a few exciting things to check out on the site if you're interested in Atom-based MIDs.
Remember though, Moblin 2 is for OEMs to brand and enhance.  Its not an end-users distro.