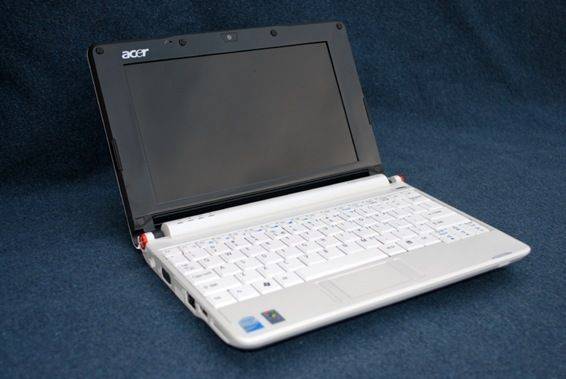 One of the most popular netbooks here in the Portal can be bought from my favorite deal-a-day website, Woot.com for $289. I'll cut right to the chase so that those of you who want the Aspire One can get the facts and go pick one up before they sell out!
Take a quick look at my Aspire One review to get a general feel for the hardware; software review can be disregarded as the Aspire One on Woot is running Linpus Lite (Linux) instead of XP like the one I reviewed (of course you could always put your own OS on it). So anyway, here is what you are going to get for $289 (+$5 shipping):
1.6 GHz Atom N270 CPU
512MB of RAM
8GB SSD
1024×600 8.9" screen
Linpus Lite (Linux) OS
All the other goodies that are common across every Aspire Ones
And there you have it, you can pick up a nice netbook for $289 if you are quick on the trigger, I feel certain that it will sell out quickly. Remember, the deal will only be available today and only until it sells out. Make haste!