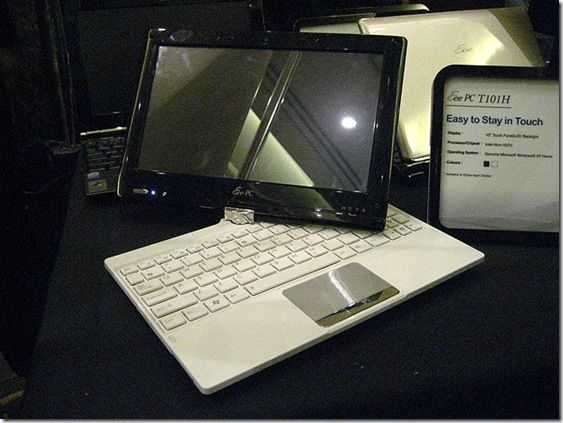 I'm sure we'll see more pics of this over the next few days but this one (from a set at GottabeMobile) shows the slim casing, the low-profile keyboard and the hinge. The 9″ version of this is said to be under 1KG making it very interesting in my book. I guess it's not carrying a 6-cell battery (It's probably using flat Li-Poly batteries to help the design) but if it's got a 30whr battery, it could be a 3-4hr device if it uses (as indicated by JKK) the Z520 CPU.
Update: Note that the 10″ version is shown as using the N270 (Diamondville) CPU.
Check out a few other pics at GottabeMobile.
All the specs we know along with news links will be placed in the T101H page in the database.