The word 'concept' is not an easy word to write here. I want to say 'product coming' instead!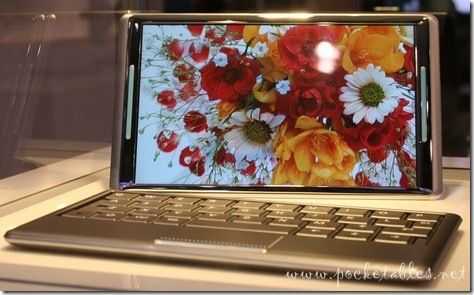 This image is from Pocketables.net who have a few more that you should take a look at. I have a feeling that by using the best available display technology and platforms like Menlow designers could come up with some incredible umpcs and e-reader devices. And when I say connected e-reader devices I mean everything from locally stored ebooks and PDFs to live webpages. The modern-day newspaper. I'm imagining a slick UI and a capacitive touchscreen and an OS and hardware that offers the normal desktop PC experience. MmmmmID-Tastic!
Check out Pocketables for more pics.