$499 too much for your next gadget purchase? Closed iPhone OS not quite your cup of tea? Looking for digital video output, video recording, micro-SD slot, USB (host and slave) capability and portability with a high-end processor?  I can't say that the Archos 5 is as slick as an Apple iPad or iPod Touch but it's a damn good product.
The Archos 5 8GB is now available in the US Archos store. We've also heard that EU versions will be shipping soon too so for some sub $250 pad action, this comes highly recommended. [Full review here]  If you prefer RadioShack, it's also in stock there.
If you're looking for something a bit larger though, the 7 inch version of this is, to all intents and purposes, confirmed. (See comments on this post.) We're expecting Archos to announce this soon and wouldn't be surprised to see a 3G version of the Internet Tablets too. Would 512MB RAM and a full Google-approved Android build be too much to ask for too? Stick a slider keyboard and 3G on a 512MB Google Android version and I'm sure a lot more people would be happy!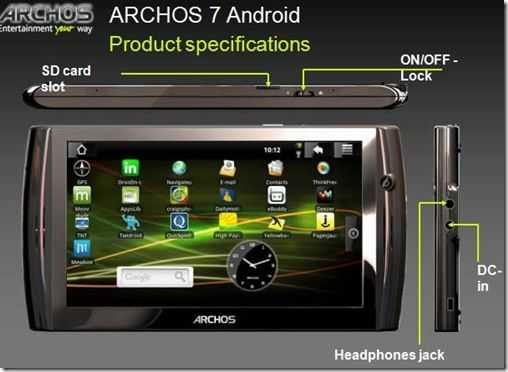 Thx to grnxf and Chris Street who commented on this post.