While I was researching the ARM platforms over the last two days [report] I came across a presentation from Freescale's Steve Sperle that outlined their research into new consumer form factors. The presentation shows a number of form factors and summarizes that the small form factor, 4×6 inch screen without full qwerty keyboard is one of the best form factors for the next generation of young users.
You can resister and get to the interesting presentation here.
Today Freescale have announced what is clearly the next stage of work from the same project team. It's a reference design for a 7 inch (roughly 4 inchx6 inch) 'smart' tablet computer. The SABRE tablet platform for smartbooks.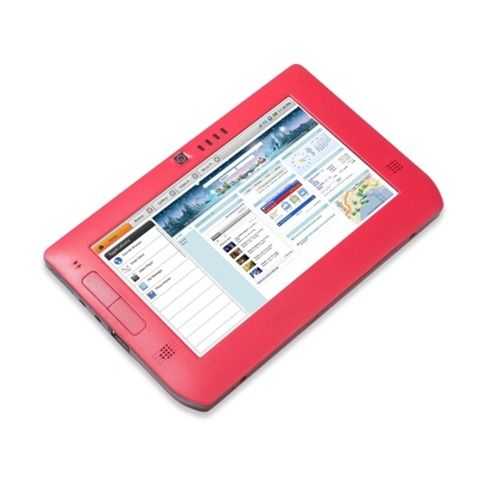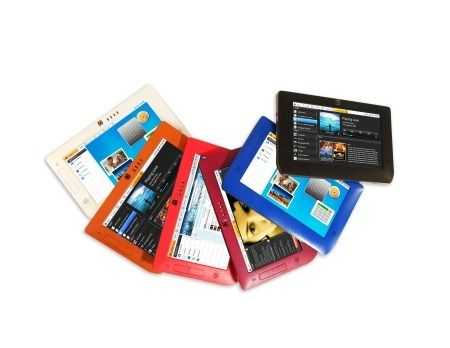 Smartbook reference design features
Size: small/thin form factor (200mm x 128mm x 14.9cm and weighing 376 grams); no need for fan or heat sink
Processor: Freescale i.MX515 applications processor provides high performance and low power

ARM Cortex-A8 core
OpenVG & OpenGL/ES graphics cores
HD video decoder hardware

Power management IC:

Battery charging system for both USB and wall charging
Output buck converters for the processor core and memory
Boost converters for LCD backlighting
Serial backlight drivers for displays and keypad, plus RGB LED drivers

Display: 7-inch (1024 x 600) touch screen
Memory: 512 MB DDR2
Storage: 4-64 GB internal storage; removable micro SD
Connectivity: 3G modem (option) 802.11 b/g/n, Bluetooth 2.1, GPS, RF4CE (option)
Ports: USB 2.0 and USB mini (also for charging), audio in/audio out, SIM card
Audio: speaker, microphone
Camera: 3 Mpixel (video recording up to VGA @ 30fps)
Battery: 1900mAh, USB charging
Sensors: MMA8450Q 3-axis accelerometer and an ambient light sensor
Looking not unlike an Origami ultra mobile PC from 2006, this has a vastly different hardware and software build designed to hit low-cost pricing with a lightweight build and dynamic, media and location-focused capabilities.
The CPU is ARM-based (Cortex A8 design) and there's 512MB of memory (which is actually quite a lot for a device using a smartphone-style platform.) Storage is solid-state and there's support for 3G, Wifi, Bluetooth, GPS, RF4CE (radio remote control) an accelerometer and light sensor.
The software stack is likely to be a Linux build.
The reference design will be available at CES and Freescale say that availability for evaluation is expected in Feb 2010.
We'll be keeping our eyes open for this at CES over the next week.