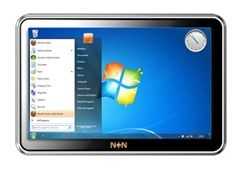 When the news about the Nav 9 (then the 8192NN) first hit last month there was a lot of negative feedback about a $1200 asking price. We held back from reporting the story, instead choosing to contact the guys at Netbook Navigator to see what was going on. Since then we've had a good back-and-forth about specifications, pricing and target markets and as a result of all the feedback they've had, Netbook Navigator have re-positioned their product with a much lower entry point. You still get the multi-touch (resistive) screen, Windows Home Premium and 16GB SSD (which is going to be tight for Win 7) but the entry level pricing is a much more interesting $799.
Details, specs, gallery, links on the Netbook Navigator Nav 9 in our database.
Clearly there are many that will be comparing this to a $499 iPad (funny that the Apple product is lowering the pricing bar!) but remember that this is a productivity-focused tablet with support for everything you're used to on your desktop. Yes, your USB printer will work, Skype, Bluetooth and USB keyboards and you'll get full Adobe Flash support for YouTube support up to HQ mode.
Others will be comparing it to the ASUS T91 MT and at $484, no-one can argue with the serious competition that Netbook Navigator have there. [Sidenote: Anyone got the T91 MT? If so, let us know how you're getting on with it.]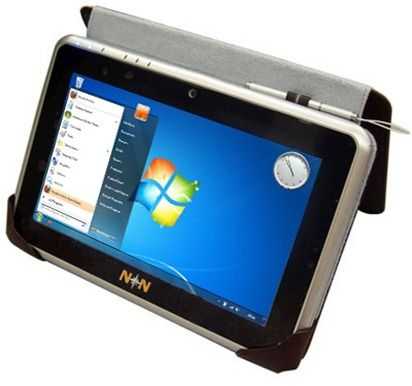 You'll pay for all this multitasking flexibility with a very poor 2.5hr battery life but there's a factory option ($50) for a large capacity (x1.5) battery. 3G and large SSD options also exist.
Personally, I'm not a large format tablet fan and would not look forward to multi-touching this 2lb device while holding it in one hand but, as with everything, there's always a customer out there and if the build quality is good, this lowers the entry point for sub 1KG multi-touch tablets nicely. Battery life needs to be improved to 4hrs minimum on the next round of these devices though.
Source: Netbook Navigator.