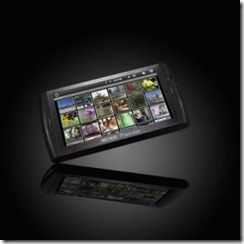 My apologies to anyone who got excited when we posted our last article about Archos 7 Home Tablet availability. It turned out to be, as we suspected, a trick by an online retailer. (Mental note: Never link to these chancers again!)
In a U.S. press release last week (PDF), Archos announced that the Tablet will be available mid-May.
The ARCHOS 7 home tablet will be available in June at $199.99 SRP through selected
retailers. Exclusive pre-orders are available at Amazon.com, with product shipping mid May.
Review devices have obviously gone out. Engadget have one for testing and UK newspaper The Independent has its mini review up already.
I'm getting the impression that the Archos 7 Home Tablet is going to be a bubble-wrapped tablet hanging on hooks at point of sale. Android 1.5 (really?) is on board and apparently there's no plan to upgrade the OS. Built-in USB 2.0 helps for attaching accessories and apparently the stereo speakers are good enough for in-crowd use. Touchscreen quality sounds just like the Archos 5 – resistive.
When it comes to the touch screen browsing don't expect an iPad-like experience. There is no multi-touch support and the onscreen input often felt slow and unresponsive. There is also no support for Flash.
At 149 Euro for the 2GB model, if it provides a acceptable HQ video experience along with ereading, basic web browsing and audio, it's good value and could make the perfect online Google Reader device but please don't expect a swift web experience, rich video experience and anything like an iPad UI experience.
Via Ndevil , TouchMeMobile and Slashgear.