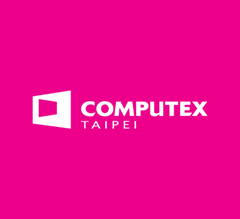 Computex is one of the biggest and definitely the most important trade show of the year for mobile computing. Not only is it located in the heartland of notebook, netbook and mobile computer design and manufacture but it's an event that I get additional access to through our friends at Intel. I'm part of the Intel Insider program which is covering my trip to Taipei and giving me some guidance and behind-the-scenes access to information and people. It was last year that we spotted the first Moorestown 'Mediaphone' and learnt a lot about Moorestown internals. We had a preview of the Viliv S10 and N5 behind closed doors and walked away with a review sample of the Viliv X70. Of course there were a ton of ARM-based devices too.
This year it looks to be an even more exciting as the sector warms up even more. There are hints that the ultra mobile PC is back, at least in tablet form, as Intel prepares special silicon. We think it's going to be a Moorestown variant that will work for any type of thin and light handheld device and will be a significant step forward from the Menlow platform; enough that even I might consider switching to Windows 7! We're expecting to see Meego for handhelds demonstrated along with Android on Moorestown too and I'm betting we might even get the first product announcement in that area. As for ARM-based solutions, we  should see a lot of activity from Nvidia, Freescale, Ti and Qualcom as they continue to demonstrate the capability of their platforms. [ARM platform round-up here.] There's a possibility that HP could demonstrate an early build of WebOS on a tablet and we need to watch HP closely for news about their rumored WIn 7 tablet. That would be a good one for Intel to bring out on stage as a demonstration of a super-thin Windows solution on the new Oaktrail platform!

The schedule:
I fly out tomorrow (Saturday 0900 CEST) and arrive on Sunday (1100 local time) to meet up with JKK, Sascha, and many other tech-bloggers. We're obviously going to see what we can sneak into on Sunday and Monday and then, as the doors open on the Nangang exhibition hall, I plan to be there to do a first quick round of the two floors before meeting with Intel to get a tour of their booth.
Monday: Preparation, sneak peek! Possible Mobile Monday event.
Tuesday:
Doors open on the exhibition.
Intel booth visit.
Intel keynote (2-3 p.m) from Dadi Perlmutter.
Evening: Press dinner. Blogger meet.
Wednesday:
Intel Atom software summit. 9:30 a.m.-12 p.m At 2.5hrs, this is obviously an important topic for Intel.
LIVE BLOG on Carrypad : Intel Ultra Mobility Group event. 2-3pm [time in your location] Anand Chandrasekher will speak. This is the important one for us. It will cover smartphones, smart tablets, umpc and netbook sectors.
Evening: Press event with Intel representatives. Blogger meet-up.
Thursday:
Floor coverage at both Nangang and International Conference Center.
Friday:
As Thursday. Possible Meet:Mobility podcast.
As you can see, I will remain fairly Intel-focused but don't expect Intel-only news. Both Ben and Guy will be covering news on Carrypad and UMPCPortal as it breaks and I'll be feeding them tips from the bloggers out in Taipei. Main, edited content will appear on UMPCPortal (productivity, Windows 7 focus) and Carrypad (consumer, mobile OS focus) but if you want to keep up with the behind the scenes updates, stay tuned to this RSS feed that I've constructed from various sources. It will be constantly available here. The official Computex website is here.