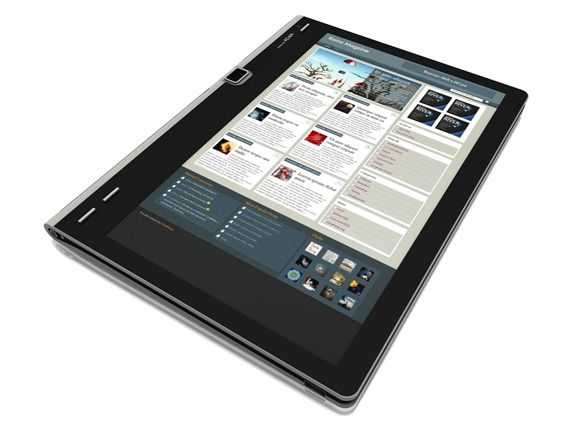 If you need a little refresher, the Adam is an Android tablet with a 10.1 inch screen, which doesn't sound exciting by itself, but the Adam promises some unique features:
Back trackpad
1080p content decoding with HDMI output
Support for Flash 10.1 and streaming HD videos
140 hours or audio playback and 16 hours of HD video playback
Modified Android interface: "Not just the expanded screens. You will see slow and steady improvements on all UI areas making Android the perfect OS for tablets inch
It's been a little while so I think we're do for a checkup on the Adam which is supposedly still in the works.
Back in February, I wrote up an article entitled "Everything We Know About the Notion Ink Adam inch which garnered a decent amount of attention and showed that there is certainly some interest in the device. Back if February when the device was shown off at Mobile World Congress, people were excited to envision the Adam competing with the (at the time) upcoming iPad, and comparisons between the two were entirely inevitable. Unfortunately, the iPad has been out for several months, while the Notion Ink Adam is still a no-show – and we speculated back in March that the Adam could go the way of vaporware (though we'd be happy to be wrong).
So what's happened since then? Well, we can confirm now that Notion Ink is indeed planning on releasing two versions of the Adam. One of which will have the Pixel Qi screen, and the other will have a standard screen. Both will be capacitive touchscreens, but the Pixel Qi-less option is presumably to have a lower priced option. Aside from that, Notion Ink's official Adam site is relatively unchanged since we last checked in.
Post continues on page 2…
Pages: 1 2