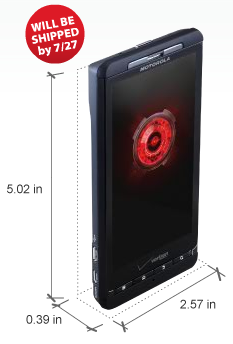 The Droid X [portal page] can now be officially purchased through Verizon. New customers can snag one for $199 with a new 2 year contract, and existing customers eligible for an upgrade can re-up for another 2 years and receive the same $199 pricing. Like all the Droid phones (and other Verizon smartphones) Verizon requires a data package of $29.99 or more for use with the phone.
The Droid X officially launched on the on the 15th, but they appear to be backordered as the site currently says "Due to high demand, this device will ship by 7/27". Surprisingly, that date is sooner than the shipping date on the similarly speced Droid Incredible (by HTC) which launched back at the end of April.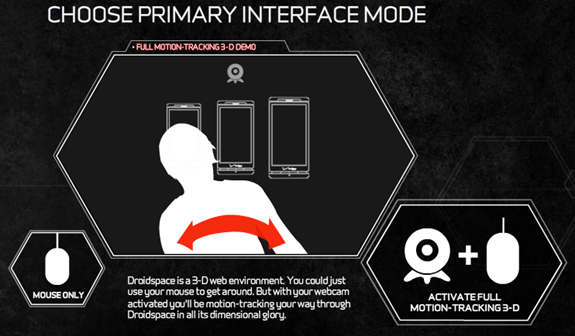 Verizon has launched a new Droid site featuring the original Droid [portal page] the Droid X, and the Droid Incredible. The flash based site has a rather novel head-tracking option which, upon being given access to your webcam, will tilt the content from side to side as you move your head around. The idea here is to make it feel as though you are able to look around the phones, but the effect isn't convincing. The site also doesn't run very smoothly without a powerful computer.
If you'd like to compare the original Droid and the Droid X (both by Motorola), this link will take you to a comparison sheet provided by our product database over at UMPCPortal.com.