I've long been a fan of the Pixel Qi screen technology, its ability to work in direct sunlight is something us tech folk have been waiting on for a long time. At Computex 2010 Pixel Qi showed us the technology compared with a Apple iPad and the results are stunning. JKK also got some time with the people at Pixel Qi to show us more how the technology works and the difference it makes to outdoor visibility.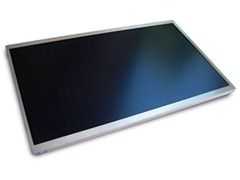 Well we no-longer have to dream of working outdoors in the sun as MakerShed are selling the Pixel Qi 3Qi 10.1 inch upgrade kit. For a cool $275.00 and a little time you can upgrade your own netbook;
MAKE and Pixel Qi announce the availability of a revolutionary LCD display technology from Pixel Qi–the 3Qi display. This one-of-a-kind, plug-and-play 10.1-inch display offers two modes–an easy-to-read, real colour, multi-media mode or a crisp, low power e-reader mode. The sunlight-ready, e-reader mode makes it easy to use outdoors.
These screens rival the best e-paper displays on the market today but in addition have video refresh and fully saturated colour. The e-paper mode has 3 times the resolution of the fully saturated colour mode allowing for a high resolution reading experience without sacrifice to super colour fidelity for graphics. In addition these screens can be used in sunlight.
Currently the only tested models are the Samsung N130 & Lenovo S10-2 but they state that it should be compatible with other 10.1 inch netbooks and are testing more models as we speak.
This is obviously going to be a popular kit and MakerShed are already out of stock. Pre-orders are live for the next batch.