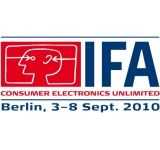 I'm already testing and charging my kit for IFA because on Thursday morning I'll be on my way up to Berlin to start coverage. The 2nd of Sept is a press and launch day and we expect Samsung to launch the Galaxy Tab in the morning. Unfortunately I'll still be in the train but I'll be watching out for news. In the evening we'll get to see the Tab at the Showstoppers event. We'll also have a chance to speak to HP.
On Friday we'll be hitting the floor and covering as much as we can for you. We'll give Toshiba a visit to find out about the 'Smart Pad' (and the plans for the AC100) and we've got a good list of other events and booths to attend too. There's a tweet-up in the evening.
On the 4th we're covering the floor again but in the afternoon we're attending the Intel Software event where we'll get some Atom, AppUp and MeeGo info and hopefully, hands on with the WeTab.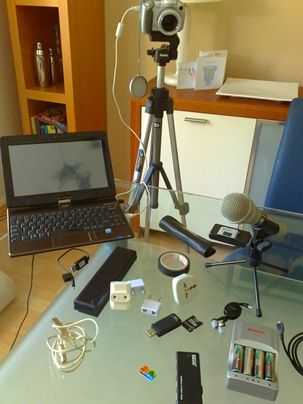 The 5th will see us on the show floor again so you can expect a big bunch of content both here and over at UMPCPortal going into the following week.
As for equipment I'm afraid its nothing really new again. I've got the good old Gigabyte Touchnote and the Canon S2IS that I use for photos and video. The Xperia X10 will be my phone but I'll also take the N82 as a Flickr Camera and backup. The suspicious looking MiFi and Power-Pack combo will do its job as the roaming hotspot. I used the same setup at Computex and you can read more about that here.
I'll also be taking the Toshiba AC100, the Viliv N5, S10, X70, S5, U820 and the UMID BZ to the Intel meet-up on the 4th so I'll have a few backups should anything go wrong!
And once IFA is all over, we're off to California for the Intel Developer Forum. More about that soon.