Antenna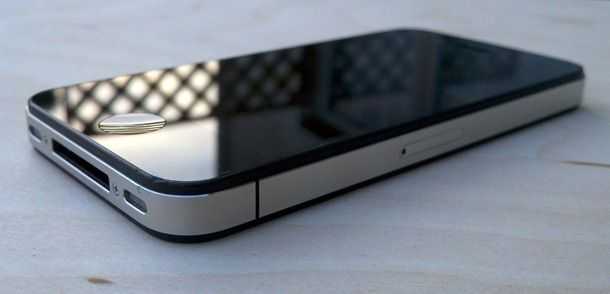 If Apple didn't have antenna issues with the phone, it would be an extremely impressive combination of form and function. Unfortunately, some people, myself included, have had issues with their phone's antenna, which is the steel band that surrounds the outside of the phone. Most phones don't use external antennas, and Apple claimed that the iPhone 4 was somewhat revolutionary in that regard. Sadly, it looks like there were some unforeseen issues. I'll spare you a recap of the details and instead talk to you about real world performance.
I've been using the iPhone 4 since it's release as my primary phone. In that period, I've noticed that calls tend to drop on the iPhone 4 more frequently than they ever did on my iPhone 3GS. In fact, I'd say I never had an issue with dropped calls on the 3GS, but on the iPhone 4, I do. All I need to do to fix the issue is to be weary about how I'm holding the phone, but that's a bit easier said than done.
If I'm on a call, I can switch from a hold that I know won't interfere with the antenna to one that does, and immediately I'll hear the voice quality of the call degrade, and if I hold it that way for a few seconds longer, it'll go to no sound at all, and shortly thereafter the call will be lost.
The attenuation problem isn't just with voice. The same issue affects WiFi and 3G. Essentially any incoming or outgoing signal to your phone can be severely affected by placing your hand in the wrong spot on the phone (the lower left side). By putting my hand in the wrong spot, I can 100% knock out all connectivity between the phone and a cell tower, which means no voice, and no EDGE or 3G data. I want people to realize that holding the phone in the "wrong way inch (the natural way that I hold it) can result in a complete severance of all cellular connection. It won't just slow your 3G a little, or make your call clarity a bit worse, it'll completely knock them out. WiFi is affected as well, but generally just sees a decrease in speed rather than a complete blackout. Here's an example:
Apple has responded to claims of severe attenuation by asserting that all phones exhibit this issue. Despite what they may say, the iPhone 4 seems to have more severe problems with this than most other phones out there.
Apple has responded to this problem by giving out free cases to iPhone 4 owners which, in my limited testing, seems to alleviate the issue by reducing the attenuation problem to a level more in line with other phones. See the following for more info:
http://www.apple.com/iphone/case-program
Performance
When I upgraded from the iPhone 3G to the iPhone 3GS, it didn't feel like a major jump in performance, despite the fact that Apple claimed that the 3GS was twice as fast as the 3G. The time when I noticed the speed increase the most was when I went back to a 3G (using a friends, or something similar) and realized that it was pretty slow in comparison.
From the iPhone 3GS to the iPhone 4, the performance step feels very similar. It isn't a monumental step that you'll feel the moment you use the phone, but if you try to go back, I think you'll quickly realize that there is a decent performance gain, it just isn't as in-your-face as you might expect. Here's a look at the performance of the iPhone 4 vs. the iPhone 3GS and another of the iPhone 4 vs. the Droid X:
If you want some raw numbers, have a look at the iPhone 4's Sunspider Javascript test in comparison to the Droid X.