Battery Life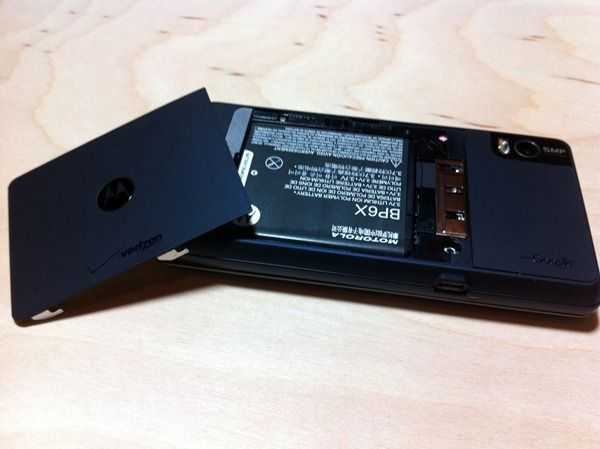 Laptop Mag did a fairly objective battery test on some of the top Android phones. The Droid 2 placed in 3rd out of 8 phones, beaten only by the Dell Streak and Droid X. Check out their detailed post.
Software
As I mentioned, the Droid 2 is running Android 2.2. Flash is the biggest feature and we've already covered that in the performance section. I won't bore you with a rehash of the Droid X review software section as the two phones are running nearly identical builds of Android that have been customized by Motorola and thus have identical issues and annoyances (most notably the useless widgets and confusing and decentralized social media integration). Let's briefly look at a few of the things that are different:
Lock Screen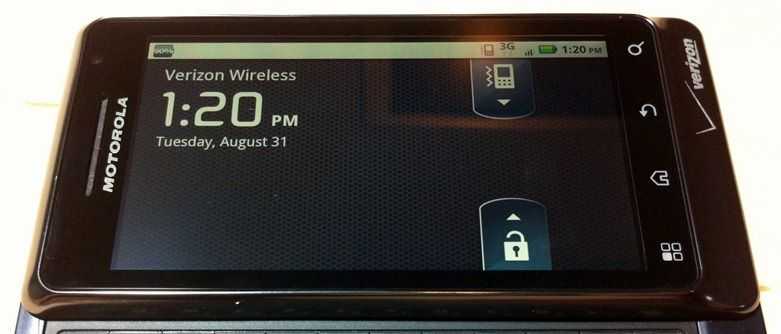 The lock screen slider is using the Android 2.2 graphic, and it's still upsettingly unresponsive. It hangs occasionally after sliding through for the unlock which bothers the crap out of me, but I'm sure plenty of people won't really notice or care. None the less, for these reasons the lock screen was one of the first things I replaced on the phone (using a third-party app from the Marketpalce).
Camera
The camera software was slightly tweaked from the Droid X's build. There aren't any significant differences to report, it's pretty much just a GUI change which hides the buttons on the right in a little menu that doesn't show up until you tap it. The portrait gallery still uses the same terrible imitation-coverflow GUI.
Chrome to Phone
Android 2.2 supports the Chrome to phone extension and it's quite useful if you need to get a website or some text from your browser to your phone in a hurry. Just tap the extension button in your Chrome browser and the current page or highlighted text will be sent to your phone within seconds. It's great for highlighting numbers online and sending them to your phone for dialing. If you use Chrome to Phone on a YouTube video, it'll offer to launch it with the built-in player, and if you highlight a number, it'll plug it directly into the dialer.
More Info
As I mentioned, the Droid 2's software is so similar to that of the Droid X that it'd be a waste of time to simply restate what I've already elaborated on in the Droid X's review. If there is something you'd like to know about (software wise) that wasn't covered here, check out our Droid X review.