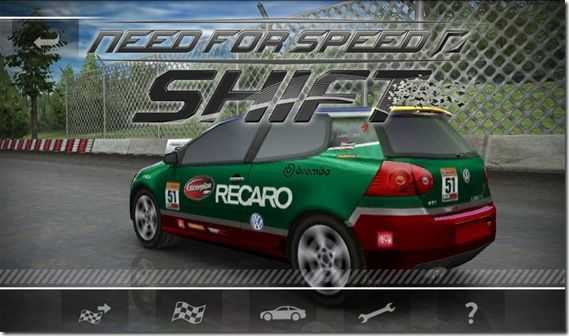 Just arrived in the Samsung Apps market today is Need For Speed Shift – Full version – Free. This is the second racing game to appear in the last week. Previously we had Asphalt 5 HD, again, full and free. If you've got a Galaxy Tab these apps might not be appearing in your Samsung Apps catalogue due to country restrictions. My Tab was bought and is operating in Germany although it is set to English language. Need For Speed Shift does not appear in the standard  Android Market here so I'm not sure if there's an alternative route for it. Let me know if it's available where you are (and if it's also free – indicating that the Samsung App catalogue is largely a marketing channel!) Oh, and before you ask, no, I'm not putting up the .apk , Sorry!
I am putting up a video though. You can see Need For Speed Shift demonstrated in the video below. Watch in HQ/480p  for best version.
It works well! Smooth, responsive, enjoyable! If you've got a Tab, look for it in the Samsung Apps application.