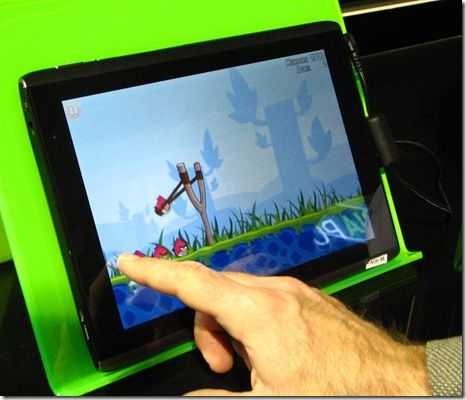 Acer have a reputation in the netbook world – they push prices down. I wonder if that's going to be the case for the Picasso Tablet?
Based on Tegra2 with what looks like 16GB of storage and a capacitive touchscreen it has 2011-potential; Just like the Dell Streak 7. As we get nearer to Honeycomb, more and more people will be trying to make sure they buy a device that is well positioned for the important software upgrade. Tegra 2 is turning out to be just that ticket.
The on-screen buttons will catch some out with Android 2.x but Honeycomb might actually make that issue redundant. Weight is a little on the chunky side but the finish and style seem to be very good. There's also a good range of ports.
My hands-on is in the video below.