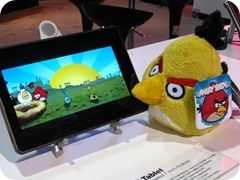 This is not the first time we've discussed the crossover between pro/productive/full-os mobility and the continuing threat/opportunities offered by mobile operating systems.
See: Mobile Changover – What's Your Plan? for more from June 2010.
CES 2011 was an absolute whirlwind of crossover products and after a week of note-taking, I've put together a report. Following the crossover theme, I've published it over at Carrypad!
Don't forget, Meet:Mobility Podcast 62 covers a lot of this ground too and includes perspectives from JKKMobile and Netbooknews.