Motorola Xoom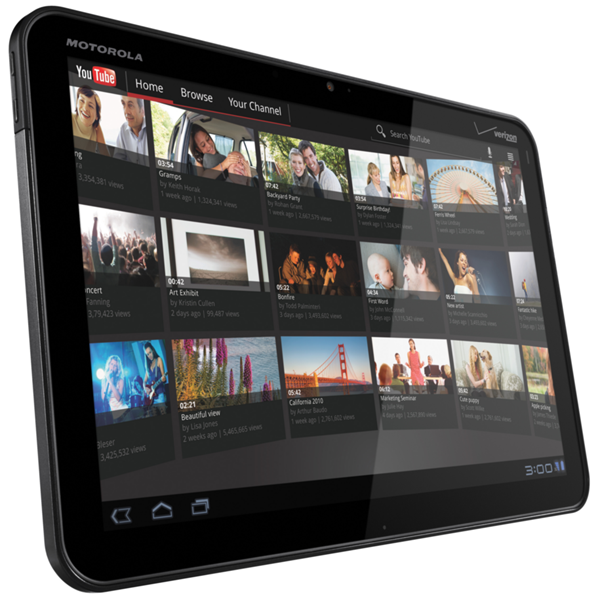 The Motorola Xoom is already on the market as the first device running the tablet specific version of Android, 3.0 (honeycomb). It's already available from Verizon, but is not currently shipping with 4G. Fortunately, Verizon is providing an upgrade service that comes gratis (for now) with the purchase of a Motorola Xoom.
Presumably, Verizon will start selling the Xoom with 4G built right-in, once the upgrade process is launched.
Upgrade Process: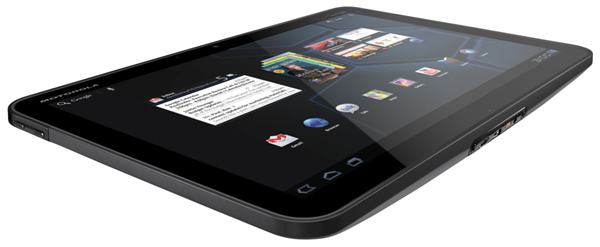 Verizon hasn't announced availability yet, but they have said that it will come at no extra charge to those that have already purchased the Xoom.
Unfortunately, the upgrade process won't be as simple as picking up a module from your local Verizon store and plugging it in to your Xoom. Verizon is actually requiring that you send the Xoom to have the 4G module installed. I'm sure many people will not enjoy parting with their Xoom during the time required for the upgrade, but the turn-around sounds at least somewhat speedy – Verizon says you'll be without your Xoom for six business days from the time you send it before it is returned with the upgrade completed.
There's a full FAQ about the upgrade here and if you are already a Xoom owner, you can enter your email to be notified when the upgrade becomes available, here.
Specs:
Android 3.0 Honeycomb
Nvidia Tegra 2 Dual Core CPU @ 1GHz
1GB of RAM
10.1" capacitive touchscreen @ 1280×800 (1.6:1)
WiFi a/b/g/n & Bluetooth 2.1
HDMI output
5MP rear camera with dual-LED flash (720p recording capable)
2MP forward facing camera
Sensors: accelerometer, magnometer (compass), ambient light sensor, gyroscope, barometer
3G – EVDO
4G (LTE) connectivity (after send-in upgrade)
Hands-on:
.
Reviews:
—————
Thanks for reading through our field guide, we hope you've found it useful! We should be getting our hands on several of these devices as they become available. Stay tuned to our front page for lots of coverage as that happens.
What 4G device (from any carrier) are you looking forward to the most, and why? Drop us a line in the comments!