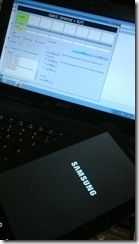 Last night I took the plunge and dumped the official 2.3.3 Gingerbread upgrade on my Galaxy Tab via the 'side-loading' method based on an copy of the firmware being rolled out in Europe (but not available here in Germany yet.) I used simple instructions from The Galaxy Tab Forum (Hat Tip XDA Developers) and flashed the firmware along with a full factory reset and spent about 4 hours late last night testing, restoring my apps and listening to music.
The music wasn't just for fun. Previous builds of the Galaxy Tab were never that good at being an MP3 player due to stuttering under load. I'm please to report that this problem has gone. I had 8 programs running to the point where even text input was failing but the audio kept-on playing.
So what else is new?
If you're happy with your Tab right now I don't recommend going the side-loading route to get Gingerbread. It's easy but risky and for what you're getting it's not worth the risk. I'm not saying the upgrade is underwhelming, I'm just saying that the upgrade isn't a huge one in terms of instantly noticeable changes. A new, lighter font, greets you and as you swipe down the notification area and then across home screens you'll notice that it is super smooth but that's pretty much it for obvious changes.
The text select method has changed slightly (in-line with the new 2.3 text selection tool I beleive) but Samsung already had that on 2.2. They were also ahead of the curve on audio enhancements and a few other 2.3 features.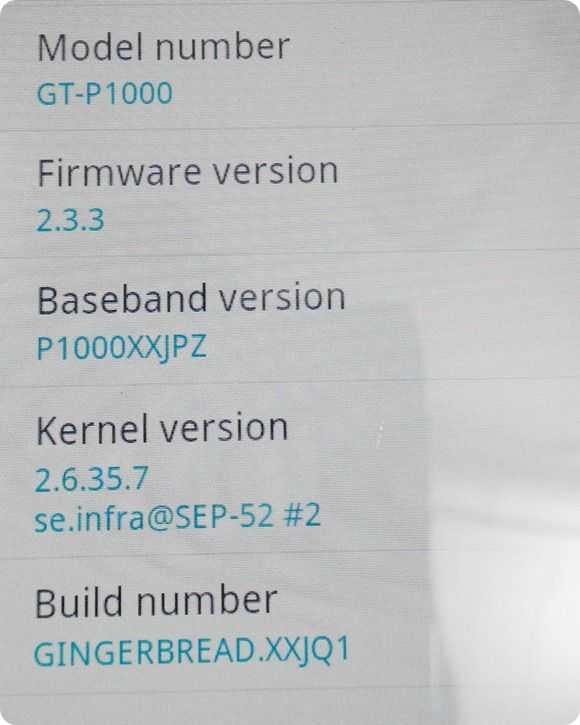 There's a few videos below showing part of the upgrade and a review of the upgrade below. Here are my notes so far.  I should note that if you're into 'rooting' your Galaxy Tab,  please double-check that this upgrade doesn't lock the bootloader.
Smoother transitions in some areas. Noticeable in notifications area and browser scrolling.
New sketch note app
SIP/VOIP support removed from Gingerbread (at least I can't find it!)
Pulse app included
No new themes or backgrounds (a feature of Gingerbread)
Better battery usage section possibly not working properly. (screen, WiFi usage doesn't appear to be correct)
No WiFi dropouts (i experienced this on a previous EU stock firmware)
No truly noticeable web speed improvements. Some checkerboarding when scrolling quickly while page is loading.
Modified indicator icons in top home-screens bar
New text selection tool (as per standard android 2.3 i believe)
Audio playback now stable under load. No stutter
One user interface crash/reboot experienced after playing Need For Speed.
Browser download manager
Overall the Tab has been stable and reliable. I'm looking forward to apps that take advantage of the new touch responsiveness APIs. (The browser does appear to be one of those apps.)