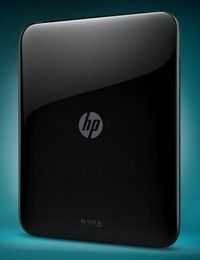 Recently we spent some time looking at the pros and cons of the HP TouchPad in an article published the other week (lots of great discussion happening in the comments!). The TouchPad is launching tomorrow in the US and will shortly be available in the UK, Ireland, France, and Germany (and in a number of other places in the next few months).
In the aforementioned article, I made a few predictions about the device and its software, and we're now starting to see evidence to support them.
Third-party WebOS Devices
Honestly I think there's a good chance that we'll eventually see third-party WebOS devices if HP is unable to tempt people away from one closed-ecosystem (iOS) to another.
You'll have to read the brand section of the article to fully understand how I came to this conclusion, but the gist of it is that Apple represents the ultimate in a closed-ecosystem, while Android is the ultimate in open-source (in terms of licensing Android to third-party hardware manufacturers). Trying to best Apple at the closed game would be an uphill fight for HP. Introducing third-party devices running WebOS would help HP gain traction by offering more hardware choice, something that is vital considering how lacking the TouchPad is on ports; licensing WebOS to another hardware manufacturer could possibly get a WebOS tablet, with more ports, to market more quickly than if HP tried to develop a new one itself.
Bloomberg reported yesterday that HP in in talks with partners to license WebOS for use on third-party hardware. According to the article, Samsung is among those that HP is talking with which is particularly exciting for anyone interested in WebOS (including myself!).
Rumors of a 7 inch TouchPad
In my mind, I see HP releasing a TouchPad 1.5 sometime around 6 months after the TouchPad is released that adds some important ports and to bump the performance to compete with Kal-El devices and the iPad 3 – this '1.5' device could come along with a 7 inch version of the tablet.
The 'TouchPad 1.5' may instead be fulfilled by WebOS licensing, but its clear, if you've ever talked to anyone who has used the Samsung Galaxy Tab, that the 7-inch tablet form-factor is much desired.
According to a press release on CENS.com (via BGR), HP is set to launch a 7-inch version of the TouchPad in August:
As the world`s largest PC brand, HP is now in the tablet PC arena after introducing the 9.7-inch Touch Pad, has ordered from a supplier for 400,000 to 450,000 Touch Pad tablet PCs per month, and will sometime in August launch seven-inch tablet PCs. Inventec will supply HP these two tablet PC models.
This obviously isn't official yet so there could have been some miscommunication within the press release, but we'll only have to wait until August to see find out for sure.
Both of these items are exciting for WebOS and we'll be able to watch the platform develop over the next few months. Expect TouchPad reviews to begging cropping up as early as today (I'm not so secretly hoping that we hear good things from WebOS for tablets!).