I've had some contact with Netbook Navigator about their Nav7 Tablet. When it starts shipping next month it's going take the 7 inch ultra mobile PC market out of a long , dry spell.
Netbook Navigator Nav 7 Specifications, Links, Images, Forum
If you're looking for a consumer tablet solution, you'll probably want to look away right now because I won't be writing about always-on battery life, application stores, maps, games, user interface candy and gyroscopes, no I'll be talking about a mouse pointer and Windows 7.
OK, that shook them off!
If you're still here, then have a closer look.
We're talking about a device that's slightly lighter than the excellent Viliv X70 EX (590 vs 660) and a little slimmer and less wide. There's also an important advantage on the CPU. 1.6Ghz instead of the 1.2/1.3Ghz of the Viliv X70. On top of that, and I think you'll like this, the Netbook Navigator Nav7 has a mouse pad and mouse buttons.
On the rear of the device you'll see the pad and buttons…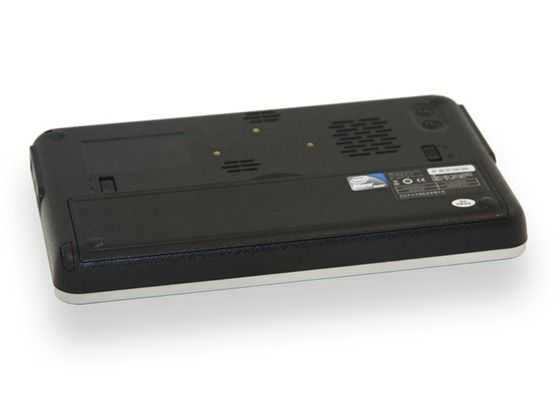 So it's a right-hand pad and left hand button. It won't feel natural to start with but i'm sure people could get used to this. We'll have to test it to be sure though.
On the negative side there's only a small 19Wh battery which means we're dealing with a min 2hrs, max 3hrs (my estimate.) Netbook Navigator say 4-5hrs max which might be possible under those favourable but unrealistic JEITA conditions!
Netbook Navigator are offering the Nav7 with a range of SSD options (16, 32, 64) and a 2GB RAM option [cheer!] A 3G option is included too.
Pricing starts at a $599 (no OS) and goes up to $849 for a 2GB RAM, 32GB Windows Home Premium setup. Add $100 for the 3G and another $150 for the 64GB SSD option.
Availability is said to be very soon by our contact at Netbook Navigator. They also said we can take one for testing so expect a live session on this one soon.
All details, links, images etc, available for the Netbook Navigator Nav7 in our product database.