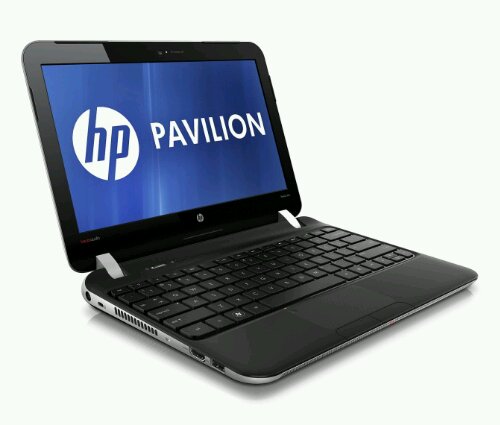 I have a feeling that I'll be writing quite a few of these types of articles. The HP Dm1 is a superb laptop but it isn't an Ultrabook.
For a starting price of $399 you get a lot for your money. Great graphics performance, good battery life and 1080p video hardware. The problem is that the CPU is relatively weak; actually as powerful as a dual-core netbook so when it comess to pushing the Dm1 like a desktop, it disappoints. Unpacking large zip files, batch processing images can be a slow process. Editing and rendering 720p videos even slower. Value for money is what it is.
In the latest incarnation of the Dm1, HP have chosen to offer a Core i3 version. Now that's interesting. The price is, like the Lenovo x121e, a reasonable $599 which makes entry level Ultrabooks look expensive.
The problem comes when you look at responsiveness. In order to get anywhere near the Ultrabook level of boot, resume and application startup speed you need an SSD. The 128GB SSD option on the Dm1 adds $160 bringing the price up to $759.
The price is still good but what if you want the lighter weight of an Ultrabook or the Anti-theft features, Turbo overclocking, long standby and the Smart Connect features. Some of these might features may not appeal to everyone but if you want those options, along with Core i5 and Core i7 performance, you run out of options with standard laptops.
Read about all the Ultrabook features in our Ultrabook Features Guide
The low-cost ultraportables may overlap Ultrabooks but there's no cheap solution if what you really need is actually an Ultrabook.
This article stimulated by Laptopmag:
http://blog.laptopmag.com/399-hp-pavilion-dm1-proves-why-hp-is-still-no-1-in-pcs