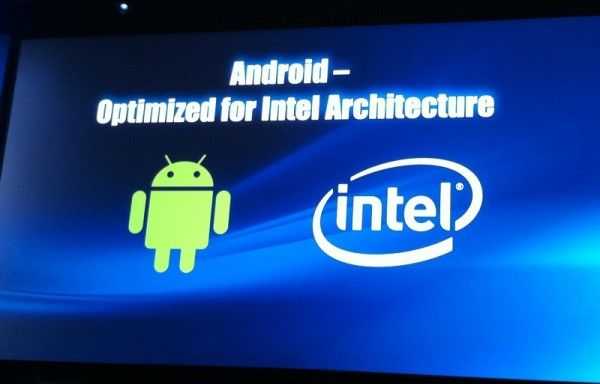 Big news out of IDF today. Intel and Android are finally getting cozy. Intel has been working for a long time to compete in the phone and tablet world which is currently ruled by ARM architecture, but has so far been unsuccessful. At the IDF 2011 keynote just a few minutes ago, Google's Andy Rubin stepped on stage to  announce that Google will be fully optimizing and supporting Android on Intel architecture at every stage of the hardware (meaning we're not talking about virtualization, but full blown native Android running on Intel architecture). Intel is betting on its 'Medfield' platform, which utilizes a 32nm manufacturing process, to power its Android devices.
You can see our video of the announcement right here, and you can also see early fruits of this partnership in the Medfield-based tablet (which we should be seeing more of later) that Intel has shown off so far.
This is good not only for Intel, but for customers of Android devices as well. ARM has ruled the Android space since its inception, and now that we've got competition in the architecture, you can expect to see the performance of devices (power consumption, battery life, speed, etc.) increase (and prices decrease) at a more rapid rate than it would if ARM were the only architecture in town.
It'll undoubtedly take some time before Intel-based Android devices hit the market, but we're certainly looking forward to it, and the competition that will ensue.