This could be seen as an anti-Ultrabook stance (trying to sell standard PCs against the Ultrabook keyword) or preparation for an Ultrabook launch. HP are advertising against searches for 'Ultrabook'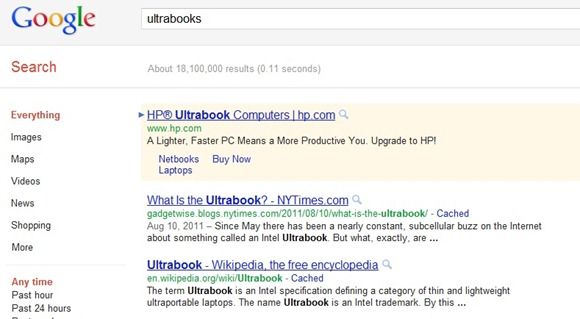 It looks pro-Ultrabook to me!
As the #1 PC manufacturer, it makes sense that HP would dip a toe into the Ultrabook sector although there's that little issue of them selling their PC business that kind of works against this thought.
Dell, HP, LG, MSI and Fujitsu are all names we're waiting for. We have it on good authority that at least one of these names will launch an Ultrabook this year. LG is already high on the list but maybe we'll see HP there too.
Thx @benz145 for the tip.