I managed to get a Huawei Mediapad for a few weeks to trial. I only managed to get a few hours in with the device today and snap off a couple of low res pictures from my phone but I'll follow up with an in-depth overview and some high quality photos in a few days. In the meantime if you have any tests you want me to run on the Huawei MediaPad leave a comment and I'll see what I can do.
Before I give you a few quick thoughts, you can find full specs at the Huawei MediaPad tracking page in our mobile device database.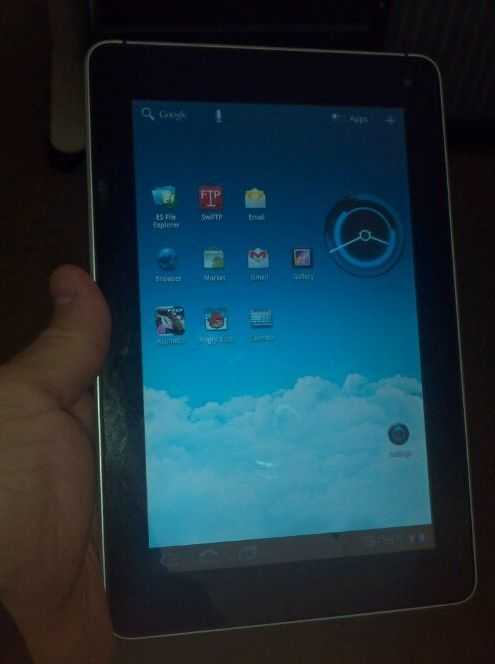 I compared it to an iPad 2 and like the Galaxy Tab found it to be roughly half the size of the Apple unit. The unit is pocketable, just, but cargo pant-pocketable none the less.
The screen is great — sharp, bright, and very responsive. The device itself is nicely built and feels solid in the hand. The Huawei MediaPad is heavier than the Galaxy Tab but it feels like the same form factor so if you are happy with the size and feel of the Galaxy Tab you'll likely be happy with the MediaPad too.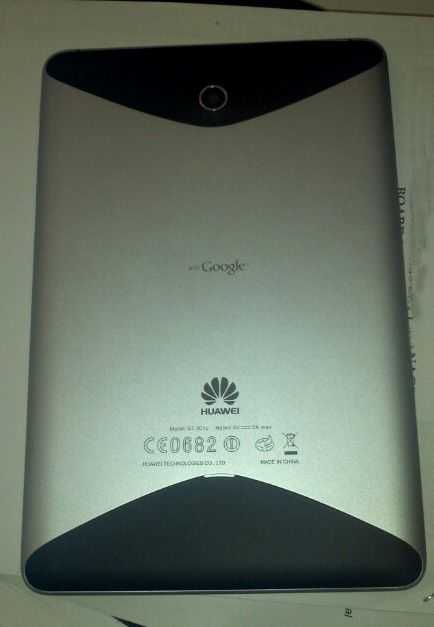 I don't have a lot of apps installed yet and not a lot of media on it to slow it down but I was pleasantly surprised by how fast it is. Everything is snappy and very responsive. Apps open fast, media plays almost instantly and overall the processor doesn't seem to struggle with anything.
If the pricing comes in at the right level, I think this device will sell very well.
Chippy is also looking forward to the Huawei MediaPad, and is actually considering trading up his much-used and loved Galaxy Tab for it. Though the tab has treated him well for over a year, Chippy says that he's overdue for the benefits of Honeycomb in a 7″ form-factor. The upcoming dual-core Galaxy Tab Plus is likely to be a potent competitor to the Huawei MediaPad, especially when it comes to availability.