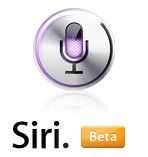 Today Apple announced Siri (along with that iPhone 4S thing), a vastly upgraded voice-control feature-set. Siri is exclusive to the iPhone 4S, rather than coming along with iOS 5, but I'm betting it isn't restricted from a technical perspective. The iPad 2 features the same dual-core CPU as the iPhone 4S, so there's no reason that it couldn't make use of the new features.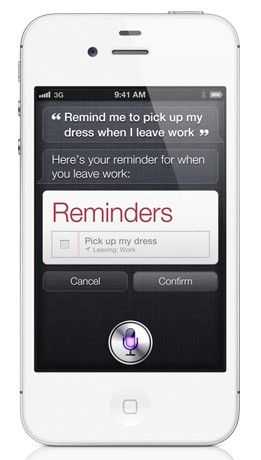 It's a shame that Apple isn't giving Siri over to the other iOS5 capable devices, including the iPad 1 and 2, the iPhone 3GS, iPhone 4, and last two generations of the iPod Touch. Perhaps they didn't think the iPhone 4S could stand alone as this year's iPhone without such an exclusive.
Just like Android's voice-implementation, Apple does most of the work in the cloud. When you ask something of your phone, your voice is recorded and passed off to a server over a data connection to be processed by much faster computers. Whatever you've asked of is then analyzed and returned to your phone and displayed to you. This data-dependency means that Siri may not work if you are in airplane mode or don't have a connection. I've got to assume that basic functions, like asking it to play music, will work without a connection — as the current voice-implementation can do this without any data.
So the iPad 2 has approximately the same processing capabilities as the iPhone 4S, and much of the work is done remotely through a data-connection. Clearly it appears as though Siri isn't restricted from earlier devices for technical reasons.
I'm betting jailbreakers will be ready and waiting to bust Siri out of its iPhone 4S prison and allow it to be used on other devices. This might not be so easy however… with the data processing happening through Apple, it's quite possible that Apple will be able to deny requests from devices that aren't supposed to be running Siri in the first place. It's always a cat and mouse game between Apple and these passionate hackers; I've got my fingers crossed for the jailbreakers to bring Siri to all of the devices that should technically be able to run it.
Apple may actually end up being the ones to bring Siri to older devices. If there isn't some technical restriction that we aren't aware of, and Apple really is keeping Siri exclusive for the sake of sales, it's quite possible that they'll dish it out to older devices in a future update once iPhone 4S sales slow down. Apple is saying that Siri is in 'Beta' for the time being, so perhaps they'll remove that tag at some point down the road and announce wider availability.