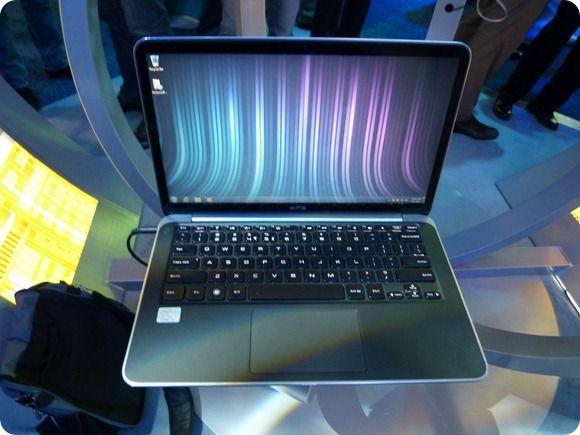 The Dell XPS 13 is a beautiful Ultrabook with what appears to be a class-leading keyboard. A few of us here at CES said the same thing – it's well designed.
With Gorilla Glass scree facia and a stylish design it looks great but there's a possible issue with the port – there aren't many!
Specs include a Core i5 processor, 128GB SSD, 4GB of RAM and backlit keyboard. The screen is a 1366 x 768, Gorilla Glass-covered glossy display. There's a 47Wh battery. As for the ports, you've got 1 USB 3.0 a USB 2.0 with PowerShare, a mini Display-Port and a 3.5 mm audio jack.
In terms of size it feels so small. They've done a great job with the screen. It's nice to see a keyboard backlight too.
The press release contains more details.
Dell XPS 13 Video