I've just come out of the Intel Keynote. This is how it went.
Paul Otellini starts the keynote with a brief talk about history and, as we heard in the press event yesterday, the issue of experience.
The computing experience needs to be engaging.
Experiences need to be consistent
Devices should be aware of personal criteria
Experiences must be secure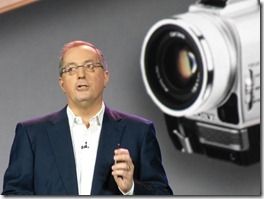 Intel announces that their technology is coming to smartphones. Lenovo gets on stage to announce that the first Intel-based phone will be in China.
Lenovo K800 smartphone shown. Shipping in China in second quarter 2012.
K800 Specs mentioned
8mp cam

6hrs video playback

8hrs talktime

1080p video output

NFC capable
On-stage demo of the K800 includes mention of Android market compatibility, long video playback duration and high-speed burst photo shooting.
Motorolas's Sanjay Jha joins Paul on stage. Announces that they will be using Intel technology to their products. Including Atom product family and roadmap. Annoucnes multi-year multi-device partnership. [I guess that's Google and Intel joined at the hips now.]
Adidas demonstrate an interactive point of sale system. Nothing much for mobile computing fans – skipping this!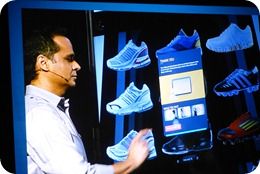 An Intel-based Windows Tabet reference design was shown. Not much information given on that. We guess it's the follow-on to Oaktrail.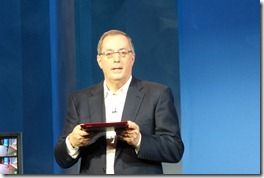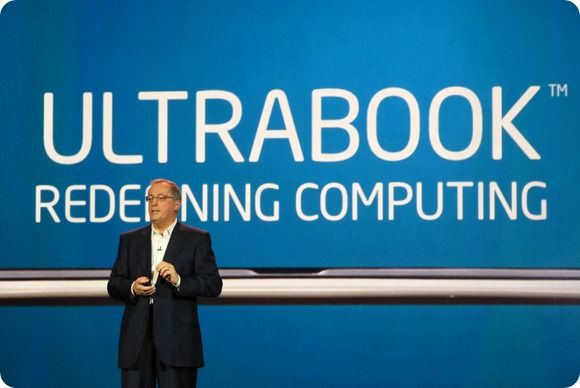 Now the Ultrabook section….
We're treated to an introduction video shot around Las Vegas and then Paul gets into details…
Dell steps up immediately on stage and introduces the XPS 13
Carbon fiber in the chassis base. Aluminium on the top.

6mm at thinnest point

Gorilla glass

11" size, 13" screen

Taking orders in Feburary

Smart Connect-enabled
Following the XPS 13 introduction we get a demo of Ivy Bridge graphics and Thunderbolt.
M-Go video library announced for Appup. this is a collaboration between Technicolor and other companies to offer HD movies.
Intel announce that an LG TV will include an embedded Wireless Display module for 1080p wireless playback from an Ultrabook.
We see a demo of an NFC-based purchase authentication via an Ultrabook
Finally, Will.I.Am is invited on stage to introduce the Ultrabook Project. It's collaborative, global effort better explained by Will himself….
That's the end of the keynote folks. We'll be looking further into the announcements in the coming days and weeks. Maybe we can get Will.I.Am on a blog post here