Intel are finally there. One of their customers has announced an Android phone based on an Intel Atom platform. The Lenovo K800 is going to be launched initially in China and we had a chance to check it out at CES.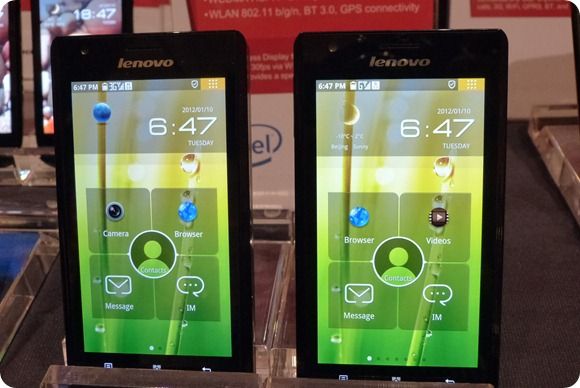 The K800 runs Android 2.3.7 on an Intel Medfield platform using the  Z2460 processor running at 1.6Ghz. There's the GMA600 GPU which includes video and imaging hardware, a 4.5" HD720p (1280×720) screen, an 8MP camera, Wi-Fi, GPS and Bluetooth.
I had a chance to look around the device and was impressed with the smoothness although it has to be said that the design is quite thick, an indication perhaps that it requires a larger battery. I didn't find any heat build-up on the K800 though.
It's difficult to know why Lenovo has chosen an Intel platform. Maybe there's some co-op going on here. Maybe Lenovo truly believes that a device based on Intel has an advantage. Performance is obviously one area to consider but it remains to be seem just how the operating system and software transports that power to the user.
Lenovo K800 Intel Android smartphone video below: