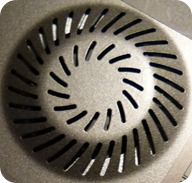 Here I am, typing on a Toshiba Z830 in a quiet environment. What can I hear? Nothing!
If you haven't read my review of the Toshiba Z830, you might want to go through it because the only major problem with the Z830 was the fan noise. Toshiba have now fixed the fan noise and turned the Z830 into the best gen-1 Ultrabook. At least in my opinion!
I'm testing the BIOS 1.6 fix (a simple automated download via the Toshiba Service Station application) on a Z830 that Intel has given me as a long-term test device and it's been on for about 20 minutes now while I type in eco mode. It's still silent.
Time for some web browsing….. I'm expecting to be able to spin the fan up after a few minutes of browsing in eco mode….
Running a video in a browser kicks off the fan fairly quickly but I'm really impressed at the way it spins down to zero almost immediately after the video stops playing.
I've tested 5 'web apps' in tabs and even run a few videos in 'balanced' mode with the power plugged in and the fan has stayed silent. This is a 1.7Ghz Core i5 in here too!
I declare the Z830 fit for typing in silence. I'm sure there will be a few occasions, increasing after time as more software gets installed, when the fan kicks in but as a fix, this is real and reduces my only major complaint with the Z830 to near-irrelevant. At least for my quiet-room blogging activities.
Before I sign off for today (I'm winding down from another big day at CeBIT) let me show you the amazing Z830 I've got here. The back of the Z830 is precision painted. Just take a look at that! I can't wait to break this open in my local coffee shop when I get back from Hannover.
Expect more reports from the Z830 soon. Wi-Di and My Wifi need testing!