5. Bit.Trip Runner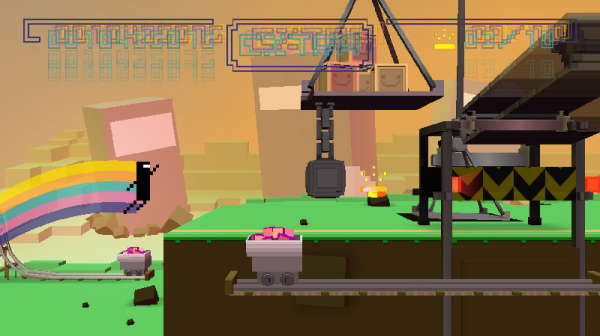 This uniquely-styled rhythm game, featuring the character 'CommanderVideo', will have you jumping, sliding, and vaulting your way through a side-scrolling obstacle course; your every move contributes to the catchy beats that progress in complexity as you collect items across each level. The game begins simply enough, giving you only the ability to jump. Shortly thereafter you'll be introduced to a number of new moves which make the game much more difficult. Bit.trip Runner can be punishingly challenging at times, even on easy, sending you all the way to the beginning of the level if you mess up — yet somehow its addictive nature will have you saying "just one more try!" every time you screw up a level. Think you're an expert gamer? Try beating this game on hard, I dare you.
For Best Performance: I'm not sure exactly why, but you'll need to go into Bit.Trip Runner's settings menu and turn the full-screen resolution down to its lowest value (don't forget to restart the game after making this change, otherwise the settings wont' be applied). Oddly, this will not actually change the resolution that the game runs at (the splash screens will appear small but the game itself should run at full resolution), but will significantly increase the responsiveness — something very much needed for this game as it requires precise timing! Once you make this change, Bit.Trip Runner will run as smooth as butter with the HD3000 graphics.
6. Limbo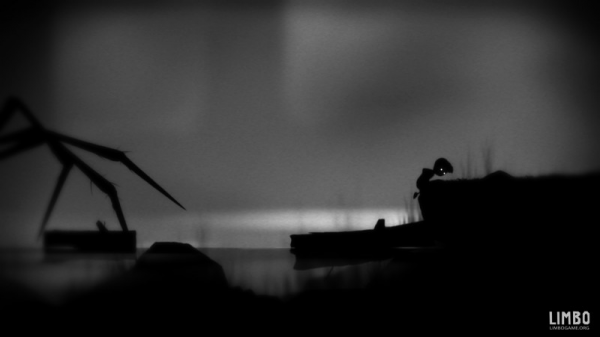 In Limbo you'll wake up in a nondescript yet visually compelling world of black and white. Purposely, there's almost no narrative and no tutorial (protip: ctrl is the 'grab' button, you'll need it!). It's just you and the strange world of Limbo. You'll solve casual puzzles, narrowly dodge brutal traps, and encounter natives who may or may not be so friendly. This game is a great experience to play through, and you'll find it hard not to appreciate the visual design and curiously abstract plot.
For Best Performance: On this one you don't have to worry about a thing! In fact, there are no settings to configure, it should fit itself to your Ultrabook's native resolution with no problem; this is another game that HD3000 runs silky smooth with no issues that I've found.
Awards:

2010 Gameinformer Best Downloadable
2010 Gamespot Best Puzzle Game
2010 Kotaku The Best Indie Game
2010 GameReactor Digital Game of the Year
2010 Spike TV Best Independent Game
2010 X-Play Best Downloadable Game
2010 IGN Best Horror Game

Metacritic Score: 88/100
I hope you enjoy these games that I've suggested, stay tuned for more Ultrabook gaming tips in the near future because we're tracking it very closely indeed. 2nd-gen Ultrabooks could be a game-changer!