"The best of a clamshell and the bet of a tablet all in a next generation Ultrabook."
Update: It's an Intel concept design called Letexo.
Update 2: AKA Clove Point according to a pointed mention in a Wired article.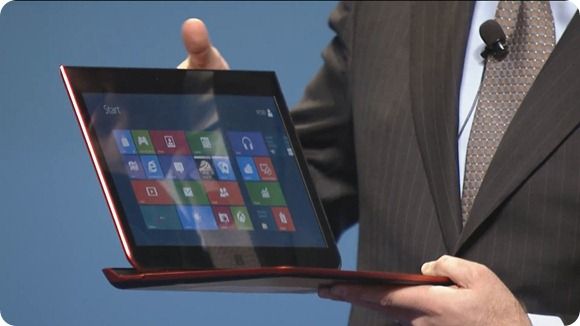 The slider Ultrabook we showed you yesterday is real!
We're working on getting you more information right now but here's a short clip of it in an Intel video that was published today. It's real, it's working and it's exciting to think that this could be a real product launching very soon.
The video should start at the right time. If not, fast forward 69 seconds.
Slider Ultrabook at IDF Beijing