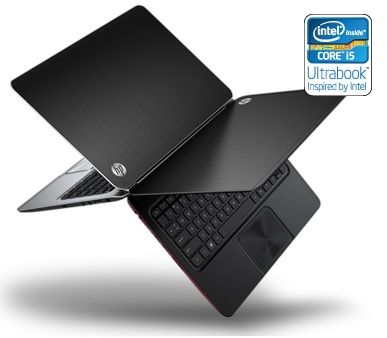 Just last week, HP announced a slew of new computers at a press event in Shanghai (see all HP news). Among these new computers are four completely new Ultrabooks (the Folio 9470m, the Spectre XT, and the Envy 4 and 6), and and two 'Sleekbooks'. HP is positioning each of these devices differently in terms of features, intended audience, and pricing. In this article, you'll find a concise guide to HP's latest Ultrabooks which will hopefully help to make sense of the differences and similarities — and you'll find all known pricing and release date info.
Spectre XT – 13.3″

Positioning and Specs
With the Spectre XT, HP is positioning this as the 'premium' Ultrabook. The design is refined and the chassis is the thinnest of the new Ultrabooks at 14.5mm thick. It looks like the Acer S5 will be dethroned as the 'world's thinnest 13.3″ Ultrabook'; the Spectre XT beats it by 0.5mm, according to HP.
This is a refresh of the Spectre 14. It upgrades the second-generation Sandy Bridge processor to the third-generation Ivy Bridge processor (which also includes the graphical upgrade from HD 3000 to HD 4000 graphics integrated). Discrete graphic options are not available with the Spectre XT which puts it in an awkward position — HP says it's the most 'premium' Ultrabook on offer, but the Envy 4 and 6 offer better performance with discrete GPU options. Full configuration options haven't been released just yet, so HP could save the Spectre XT by making it the only Ultrabook in their lineup to offer the Core i7 CPU — as of now, we're expecting Core i5 with possible i7 configuration options. A 128GB or 256GB SSD can be equipped.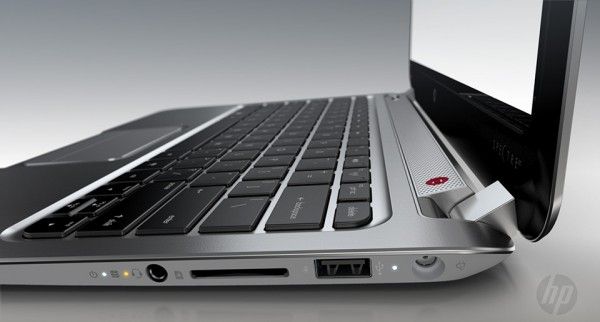 The Spectre XT disappointingly shrinks the screen size and resolution when compared to the Spectre 14. The screen size drops from 14″ to 13.3″, while the resolution drops from 1600×900 to 1366×768. The port spread isn't too bad, featuring 2 USB ports (1×3.0, 1×2.0), full HDMI, full SD, 3.5mm headphone jack, and gigabit ethernet (LAN).
Price and Release Date
The Spectre XT price starts at $999, which is pretty awesome for a premiume Ultrabook because that nails Intel's $1000 Ultrabook target right on the head. Knowing HP, you'll probably be able to configure it up to $2000 if you want to deck it out with top-end options. The release date for the Spectre XT is June 8th.
If you want to read more about the Spectre XT, see out full article covering it. Otherwise, read on!