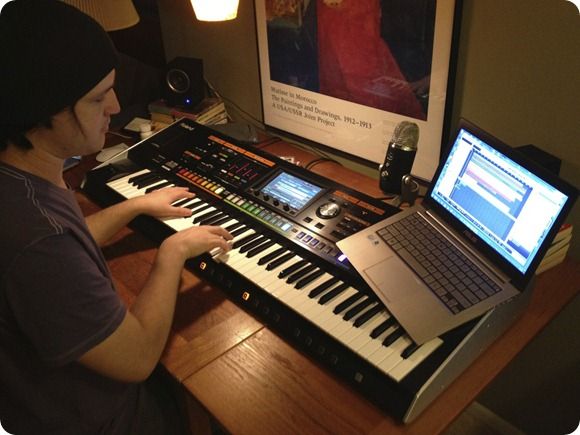 I'm seeing a lot of queries from creative types in forums and through our contact form. What exactly can the Ultrabook do? I downloaded Adobe Lightroom yesterday to start some testing on that for a forum, I've run up Traktor DJ, done a big bunch of video editing and posed the question, "What exactly could will.i.am do on his Ultrabooks?" If you're into music creation though, Justin Lassen has some guidance for you. He's a composer and 'sound designer' who's officially blogging for Intel. He's checked out a number of software packages and created some tracks – all with an Ultrabook.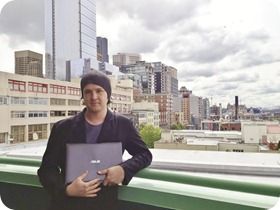 Justin has comments on Image-Line's FL Studio 10, Cakewalk products, Presonus' Studio One 2 Pro, Sony software, Adobe Audition and more. His Ultrabook of choice? An ASUS UX31 with Core i7. Powerful, with good battery life and a lot of style. Actually perfect for a composer because of the awesome speakers and great screen. He's connected via USB to a Roland Jupiter 80 in the image above. Nice setup. It beats my Casio!
Check out Justin's article here and listen to the track he created with the Ultrabook, below.