The Acer Aspire S7 Ultrabooks have just been revealed in Taipei at one of the first press events. The 11.6 and 13.3″ Ultrabooks will offer premium features and long battery life. Reports coming out of Computex are saying 9hrs and 12hrs for the 11.6″ and 13.3″ versions respectively.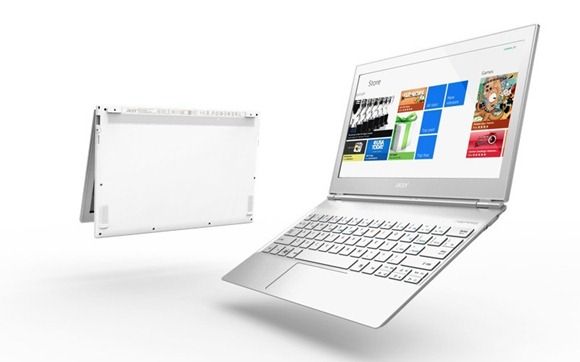 Engadget report backlit keyboard and even a glass lid on the 13.3″ version. Ivy Bridge CPUs will be inside and there appears to be a good selection of ports.
Updates:
The Verge reports that these are 1080p touch devices with Windows 8 which means, Q4. Windows 8 could be the reason this is reaching 12hrs – Microsoft and Intel would have worked hard together on Ivy Bridge and Windows 8.
Anandtech reports a price range of $999 to $1799 !!! Apparently the design is an amazing 12mm thin. That's about as thin as is possible right now.
Netbooknews reports 12.5mm thick and a lie-flat screen (180 degree opening)
The Verge have some live photos. Engadget have some better pics. The 11.6″ version looks incredibly thin.
Given that these are the high-end models, we're now expecting Acer to launch a budget Ultrabook range in 3,2,1..