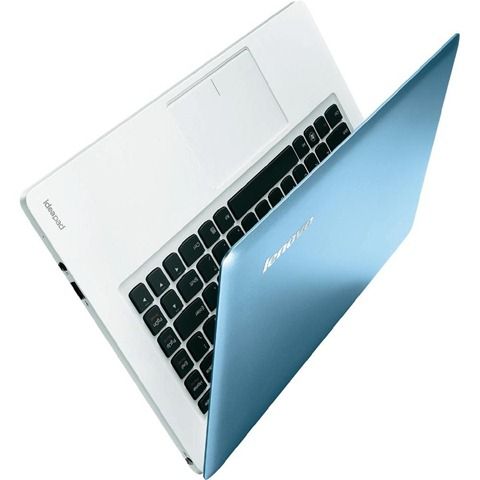 We don't know why but Germany is the country to watch for early release details on Ultrabooks this week. The Lenovo Ideapad U310 (MAG6JGE) is showing up for €599.99 which is just about the cheapest Ultrabook there is right now. If you're working in dollars, note that this price includes the 19% sales tax in Germany. The pre-tax price in US dollars is $629. Again, look for a $599 price war starting in about 6 weeks.
Let's be clear about one thing though, the specifications are distinctly low-end for Ultrabooks. Having said that, these are products set to capture owners of 3-year old 3KG laptops that run 20 minutes on a battery charge. In that respect, the U310 could be be a dream upgrade.
Forget Ivy Bridge and forget Turbo Boost. The entry-level Lenovo U310 is built with a Core i3 Sandy Bridge processor. There's only 2GB of RAM too (some retailers are showing a 4GB MAG6BGE version at a slightly higher price) but you still get the full HD3000 with it's media capabilities and 3D graphics which is not to be sniffed at, especially for anyone coming from netbook land.
You'll get a 320GB Hybrid HDD with SSD cache, a smart design, a good set of ports including SDHC, HDMI, USB3 and an Ethernet port.
The weight is, compared to Ultrabooks that are 60% more expensive, a little on the heavy side but as we said, a dream upgrade for anyone dragging round a 3KG laptop.
The U310 is also available with Core i5, 500GB storage and 4GB RAM for an extra €100.
Mark our words, the $599-$699 category is going to be hot.