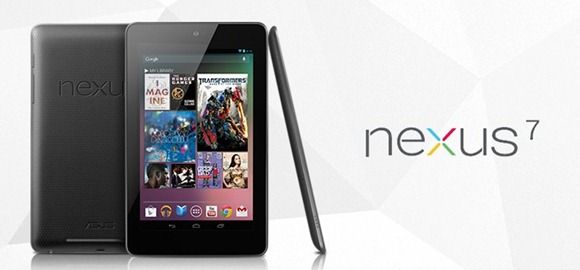 Since the decline of the ultra mobile PC  market there have been very very few handheld computing choices that have offered the same flexibility.  Yes, UMPCs never had fantastic mobile battery life and were relatively big and ultimately failed but there's still a big requirement for mobile, productive and flexible computing that's not solved by ARM-based mobile computing solutions. IOS is off-limits to many people looking for UMPC-like flexibility and Android simply doesn't have the quality software. The Google Nexus 7 could, however, change the economics and finally give ISVs a good reason to invest in high quality mobile productivity software packages for Android. Google in investing heavily into the OS, the cloud services and the applications and the important 3.x+ user base (Fragments-capable end devices) is growing fast. With the growing 4-7 inch ecosystem that Android is doing so well in comes more requirement and confidence in bringing new and niche designs to the market. The stars are aligning for handheld PC fans.
It's been interesting to watch the progress of Windows 8, an operating system that provides a huge range of usage scenarios from mobile casual to productive desktop, but it's clear that there are two problems that will prevent it being the perfect ultra mobile PC OS.  On the X86 side of things it's still what you call a 10W TDP solution and that means, very simply, designs that would be too large for two-hands or jacket pockets. The silicon is moving in the right direction and I believe we'll see always-on, always connected (AOAC / connected standby) 'ultraslates' by end of 2013 but they'll be 10 inch tablets or 13.3 inch ultrabooks. Getting down below that 10W TDP figure is going to be near impossible. On the ARM side of things, Windows RT will have the well-known problem of app availability. No-one knows how many Windows RT devices will sell in the first 12 months so no-one is going to be putting a big team together to port high-end software into Metro-land.  I'm sorry to say that Windows 8 won't have any impact for handheld computing fans for at least another 18 months.
Back to IOS for a second, it's simply out of the ultra-mobile PC picture. It's meant for another world where flexibility of connectivity and configuration is not a major requirement.
Android has the best chance at maturing into a flexible, productive OS and we've believed that for a while. Testing the Compaq Airlife 100 over 2 years ago, we learned a lot…
there's a lot of potential in the 'smart' platforms. Long battery life (due to extremely low idle drain) and always-on/connected are features that, once you've experienced them, are hard to let go of. Android has potential too but there are 2 key things that need to be done. 1) The browser needs to be improved. The Airlife 100 is not up to doing any web-application work. 2) The marketplace needs to be put into place so that developers have a channel for productive and large-screen apps.  Once these two issues are fixed though, it's only a matter of time before productive mobile computing moves to 'smart' platforms with advanced mobile operating systems. [Source]
Since then the processing capability has improved, the Android Chrome Browser is almost production-grade and the marketplace is generally available to all device manufacturers. Unfortunately that only happened in the last year so ISVs still haven't started writing because the sales numbers weren't there. That could change with the Nexus 7 and it's probably the reason Google have done it. It's the loss-leader that changes the economics for developers and will help to fill the last gap applications.
Samsung have done a lot for the Android tablet market, companies like Archos and a bunch of lesser known low-cost manufacturers too but there's never been a single shining star that developers could use as a reference point for growth and sales numbers. At $199 with and exciting feature set and easy availability in the US and UK, the Google Nexus should hit newsworthy sales numbers in a very short time. Expect the availability to widen quickly too.
So how many units of the Nexus 7 will Google have to shift to change the economics?
The iPad is still selling huge numbers and clearly remains the #1 choice for ISVs looking at tablet platforms. ISVs had confidence in numbers and growth rates very early on in the life of the iPad  where a quick 10 million sales was enough to fire the developers up. The same growth rate and numbers could do the same for Android tablets although with around 10 million Android tablets already selling per quarter, there's already an important user base out there. Recent additions to the user base will become even more valuable once they get upgraded to the last version of the OS. We must not forget the million Android smartphone users coming online every day too. Many of those will already be a source of interesting for ISVs and moving Fragment oriented apps from 4 inch to 7 inch isn't a huge amount of work.
There's another potential shining star our there too. The popular Amazon Kindle Fire could see an upgrade soon and if Amazon move to ICS as the base OS it becomes an important addition to the numbers. Porting software from Google's ecosystem into Amazon's should be very easy.
Finally, we must not forget that ICS is evolving too. A fluid UI mechanism in version 4.1 (Jelly Bean) and some great new apps and cloud services really help make the products more attractive and give developers confidence about the future.
To summarize, we're going to see important growth in numbers of 7 inch Android tablets thanks to the Google Nexus 7. Those numbers will make ISVs interested in creating and porting important software which fills one of the last holes in the Android ecosystem. As that ecosystems grows there will be less risk for manufacturers making different form factor devices. In fact, if Google and Android dominate the 7 inch tablet segment, it encourages manufacturers to explore different designs and features. With the iPad seriously dominating the large-screen tablet sector, it leaves Android, for the moment, free to be the king of the handheld market and the ecosystem that starts to re-approach the smartbook and ultra mobile PC sector.