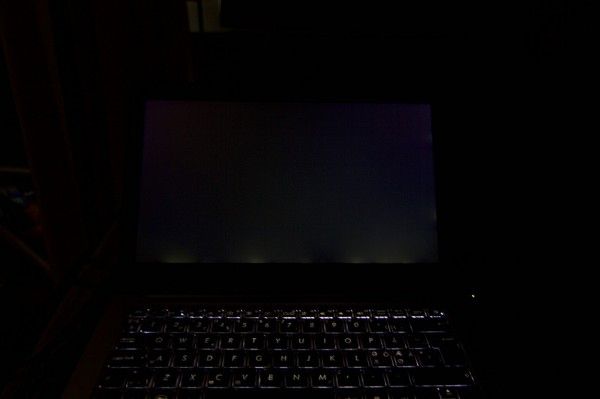 A warning for those of you who have had your eye on the UX31A Zenbook Prime and UX32VD with 1080p IPS display, early reports indicate that there may be some light-bleed issues on the display. You may want to hold off on your purchase until this is sorted out.
As pointed out by our wonderful readers on our previous article about UX31A and UX32VD going on sale at Amazon, some users are reporting issues with light-bleed problems with the 1080p display. Light-bleed is where you can see uneven lighting from the edge-LEDs that are used to provide light to the display and this generally occurs when the panel is improperly assembled. Light-bleeding can lead to uneven light distribution across the display which adversely affects display quality, especially when looking at a dark scene. This is a shame given that UX21A's 1080p IPS panel scored top points when AnandTech got their hands on it. It would seem as though the larger 13.3″ panel used in the UX31A Zenbook Prime and UX32VD may be the culprit.
NordicHardware.se got their hands on both the UX31A and UX32VD and reported light-bleeding with both of them, they also shot a video to demonstrate the problem:
On the Amazon US review page for the UX31A there are currently 26 reviews, 7 of which specifically mention backlight bleed as an issue. For the UX32VD review page there are 11 reviews currently, 5 of them mention backlight bleed. Some people were not particularly bothered by the light bleed and said it could only be seen in dark scenes. One reviewer noted, "The bleeding is really really bad. It totally distracted from the movie whenever the scene was a bit dark. I could have dealt with little backlight bleeding, but not this."
It sounds as though this is either an issue with the 13.3″ panel being used by the UX31A and UX32VD or it could be first-run production issues. It isn't clear if this problem will persist on the 13.3″ 1366×768 panel which can be found in the UX32A and UX32VD. We've reached out to Asus for comment on this issue and will keep you updated.