How could I resist that title? A bit of laughter is in the air as I hear the official news that the ASUS UX32VD is not coming to the UK. Is it a model naming issue or perhaps just a big mistake?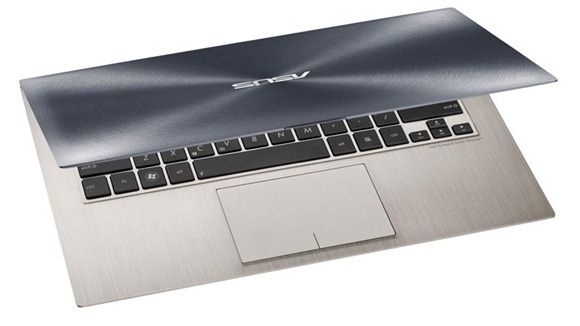 The ASUS UX32VD is #2 device on the site here, a device that is getting a huge amount of coverage and already building a big community, often a huge advantage for a buyer. The UX32VD combines a lower-cost Ultrabook chassis and hard drive with a full HD screen and a discreet graphics card for an interesting price. It's a relatively unique device amongst Ultrabooks and yet ASUS UK tell us they have decided to put it on the back burner for this quarter. Feel free to drop your UK thoughts below – we'll highlight it to ASUS as a quasi-petition.
Where to buy the UX32VD outside the UK
Keep an eye on Skinflint who do a good job of tracking European availability and pricing. This link will take you to current UK suppliers. There are two today and neither have it in stock. We've checked up on the given EAN  codes and it looks like they're listing German models here so please be careful.
So what can UK Ultrabook fans do if they want a QWERTY/English UX32VD? Importing from  the USA is probably going to be the easiest and we've reached out to Dynamism to see if they can help out. We'll update when we hear back from them. Obviously Amazon.com won't ship to the UK but there are a few other options in the USA. We're not huge fans of importing from the USA into Europe without a solid middle-man thought due to the work and cost involved in returning any electrical equipment to the USA and please be aware that UK buyers will be liable for local VAT payments on the import.
The other option is to keep an eye on QWERTY ASUS UX32VD availability in Holland. We've tried to contact one online retailer offering the UX32VD but their sales email address bounced so we didn't persue that any further. A Google search "UX32VD site:nl" will bring you up a good set of results to check through.
Also, keep an eye on our database and forums. Summary info below. If you do manage to find one, please let us know!
[embedsite same_height_as="content" src="http://ultrabooknews.com/pullin/productdetails-pullin-generic.php?id=896″]