In just a few hours the press will be gathering in San Francisco for the warm-up to IDF 2012. The Intel Developer Forum is the most important of the years IDF events as it represents the start of a new wave of marketing for Intel and allows analysts to piece together a picture of what Intel will get up to in 2013. In terms of Ultrabooks we already know that we've got Windows 8, touch and Haswell coming but there's more to it than that. Here's what you can expect from us over the next week as we attend 4 days of Intel events.
We're all excited about what 2013 will bring in terms of new CPUs, graphics and other co-processors but don't expect too much detail on that this week. We'll get some hints and tips and we'll be able to read between the lines but as Ivy Bridge is only just entering it's peak sales period, as Windows 8 is on the horizon and as Intel have some new technologies up their sleeves, expect at least 25% of the event to focus on current generation Ultrabooks. Expect some blurry lines too as convertibles and tablets appear in both Ultrabook and consumer tablet space. The Samsung Series 5 and Series 7 range of 'transformer' style tablets are a classic, and somewhat confusing example.  We should get a chance to test both ends of the spectrum for you.
Touch and Windows 8 will be huge and I wouldn't be surprised to see Steve Balmer on stage with Paul Otellini. There's about a month to go before Windows 8 launches and although you're unlikely to see official product launches, you'll definitely see a great showcase of devices and features. On Tuesday afternoon we'll get a chance to test many of these devices so videos and opinions from us will be rolling out that evening. Intel have recently talked about 40 touch-enabled designs that will roll out through Q4 and Q1 2013 and of those, over ten could be convertible designs like the MSI S20, Sony Vaio Duo, ASUS Transformer Book, ASUS TaiChi and Toshiba U925T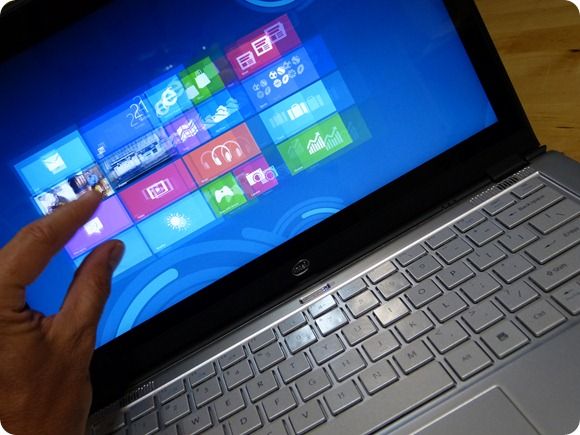 We're using a Windows 8 touch Ultrabook for our reporting this week at IDF. [More here]
Touch won't be the only sensor demonstrated.  Accelerometer, gyroscope, e-compass, ambient light sensor, NFC, wireless charging, web-cams as gesture sensors and enhanced control pads will all get air-time. We'll get to talk to some of the manufacturers of these technologies too and we'll be asking them where they see sensors fitting in on devices that could spend most of their life on a desktop.
One interesting development we'll be looking out for is a demo of wireless charging and, in the same session, a demonstration of a smart watch.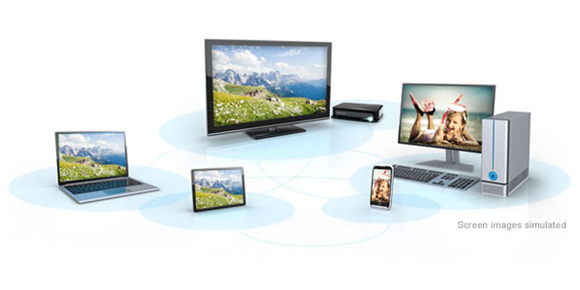 We expect the Ultrabook to link up with Intel-based tablets, smartphones and server centers at IDF too. Intel call it the compute continuum and it can be looked at as intelligent connectivity. It's not just about the cloud knowing about your device (and delivering content in an appropriate fashion) but it's also about local connectivity. Wi-Fi direct should feature here.
In terms of software we expect to see a few partners out on stage. Cyberlink is a likely candidate for a Windows 8 metro-style video editing application that utilizes Intel quick-sync video hardware  but we'll also see smaller companies demonstrating too. We'll get to meet the teams competing in the Ultimate Coder Ultrabook Challenge and in the showcase sessions we expect to see much more. There will be a software-related keynote from Rene James on Wednesday. "Security and Services in an Age of Transparent Computing."
Security will be a big theme here and we're expecting to hear, and see, the launch of 'Ultrabooks for Business." VPro will feature heavily. More information on that here.
In terms of next years silicon we're going to hear a few things. First, more details on the 10W TDP Ultrabook-focused 'Haswell' CPU. While this is likely to be a clock/turbo-limited version of a standard 13-15W ultramobile CPU it will be interesting to see exactly what designs will be possible. Theoretical 10hr laptops (plus see AOAC below) are a given but there's a back story which could be interesting – how does it compare to Atom? Now that netbooks are gone, there's space for Core to come down into this category. Will it also be a 'low cost' solution that allows designers to use lower cost thermal solutions and smaller batteries. You're likely to see tablets and convertible style devices built using this new CPU but this could be a way for Intel to go 'low cost' on the Ultrabook category.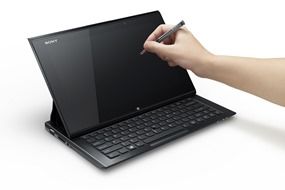 In terms of Haswell (2013) in general, watch out for AOAC. Always On Always Connected is a Windows 8 smartphone-like sleep state that requires some ARM-like sleep states. Intel would do well to announce that the low-power versions of Haswell will achieve AOAC status making Ultraslates a very interesting proposition and increasing their dynamic range. We might get the first information on the graphics and performance increases. An outside bet would be a quad core Ultrabook but definitely on the cards are some ultra low power media playback capabilities.
Timescales for Haswell will be made a bit clearer. Expect 'end of Q2' although there could be a surprise related to Microsoft Surface Pro. Accelerating Haswell for Surface would cause a big stir. We're keeping our fingers crossed that we'll see Surface Pro this week in action with a Core CPU and AOAC.
Finally we're likely to get more details on how the compute continuum is developing. That is – how Intel plan to tie devices from the Ultrabook, Tablet, Smartphone and Server world together with an intelligent local and internet-based connectivity
One more thing – battery technology. Once again I'll be looking for battery technology announcements and investment. Once again, I don't expect to be surprised by the outcome. 10-20% year-on-year improvements seem to be all this industry can deliver. If I get a chance I'll put forward a tough question in the press event this morning – Why aren't Intel directly investing in new battery technologies?
Stay with us this week for detailed coverage of IDF 2012 San Francis
co and hands-on with many of the new Ultrabooks coming your way in Q4.