Supporting 1080p wireless transfer, including protected content, using H.264 hardware encoding over 2.4Ghz or 5Ghz Wi-Fi networks in Version 3, Intel Wi-Di is becoming more and more interesting. There are now TVs and monitors available with Wi-Di built in and the new Netgear Push2TV 3000 (PTV3000) is breaking new ground in size and price.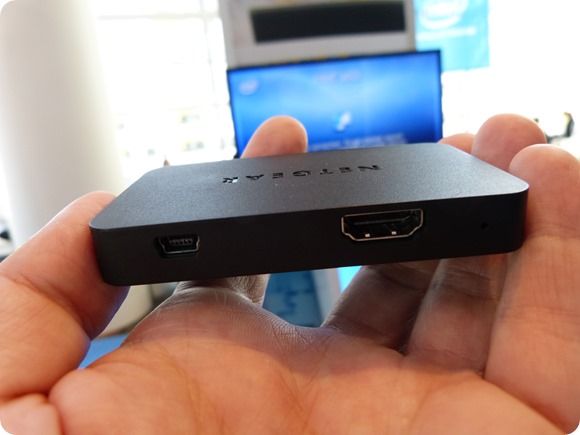 I took a look at the latest low-latency version of the product and got hands-on with the tiny Netgear PTV3000 which is launching at $59.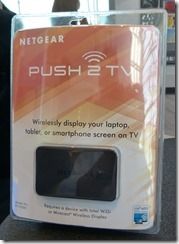 Netgear haven't formally announced the product yet but there's some information up on the German site here. I'll try and get a demo unit for testing as soon as it's available.