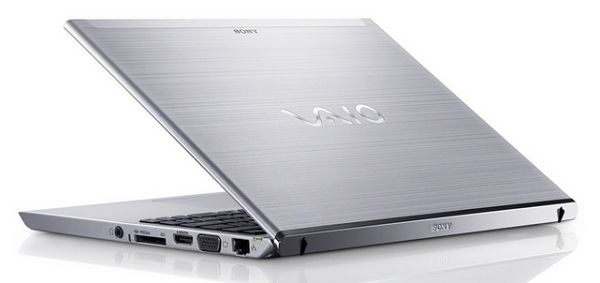 Sony has announced that it will be adding a touchscreen option to the company's first Ultrabook, the Vaio T13. According to Engadget the 'T13-2' can be speced up quite nicely — up to a Core i7, 256GB SSD, and 8GB of RAM. Pricing doesn't seem to be confirmed yet, but Sony mentions somewhere in the $1600 range for the aforementioned top-end model. The non-touchscreen Vaio T13 now starts at the fair price of $739; it is unclear how much the touchscreen base model will add to this starting price. The touchscreen T13 is expected to go on sale as Windows 8 launches later this month on the 26th.
We've got the current non-touchscreen T13 on hand here at Ultrabook News and have so far been quite impressed with the design. Aesthetically it feels like much more than a $739 laptop, so we're happy to see a touchscreen option coming to this unit. This is no doubt thanks to borrowed styling from Sony's ultra-premium Vaio Z-series. This naturally begs the question — will the Vaio Z-series see a touchscreen option as well?
Sony will have some tight competition with Acer's new $799 M5 touchscreen.
I'd be very impressed if Sony's touchscreen T13 can match that price. An $850 entry-level price might be as low as they can push it unless they want to fall back with a Sandy Bridge model but that seems unlikely at this point. Then again, they did manage to surprise us with the $779 launch price for the current T13 and we wouldn't mind being surprised again!
Engadget has a hands-on with the touchscreen Vaio T13:
We've seen a number of traditional 'clamshell' form-factor Ultrabooks soon to be launched with touchscreens. These clamshell touchscreen Ultrabooks are expected to function as a transition between standard form-factors and more unique 'hybrid' form-factors such as sliders, transformers, and convertibles.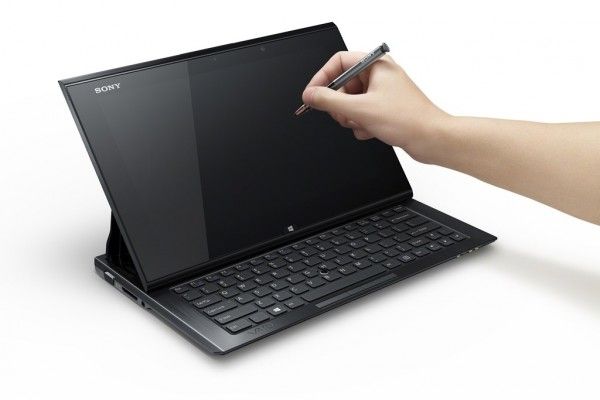 Sony has already announced their own Ultrabook slider, the Vaio Duo 11. Such hybrid devices will likely take some time to gain traction after the Windows 8 launch, but once they do you can expect to see them available from every major player in the market.
The case of the missing Vaio T11 also remains. We haven't seen the smaller 11″ version of the T-series stateside yet. Will it ever make it to the US? Will Sony re-launch it with a touchscreen? For now it isn't clear.
[embedsite height="200px" src=http://ultrabooknews.com/pullin/productdetails-pullin-generic.php?id=878]