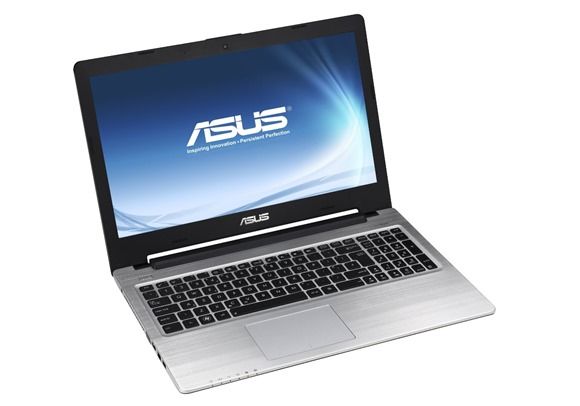 [US-focused post]
The ASUS S56CA is ASUS' entry-level 15.6" Ultrabook. It's mainstream-focused and has a matching, mainstream specification set. It's available right now for 30% off at $489 with a 1.8Ghz Core i3 (Ivy Bridge, HD4000) and built-in DVD drive. Hard drive is 500/24GB hybrid.
Reviews have OK on the S56. Laptopmag called it a solid Ultrabook but watch out for those mainstream specs which include a budget screen and a smallish battery. At $489.99 for WIn 8, Ivy Bridge and a DVD drive it's way better than the other sub $500 Ultrabook on offer today.
You can find it on Amazon US here.
The Acer Aspire M5, Lenovo Ideapad U510 and Vizio CT15 are alternatives but you can find the complete list of similar products in the ASUS S56 information page along with review links.