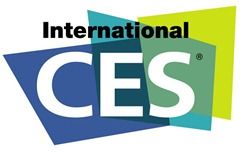 "Intel to Showcase Ultrabook™ Convertibles with Touch, Tablets and Phones at CES 2013" is the title of the media information post that's just gone out from in relation to the CES trade show running from Jan 8-11 in Las Vegas. Clearly the big push is still with Ultrabooks.
As in previous years there will be a media preview on Day 0, the press day, and a showcase at 7am, an hour before the show starts on the 8th. Kirk Staugen will be giving an update on Ultrabooks based the 3rd (current) Generation of Intel Core along with information on 'future technologies.' We'd expect a Haswell-based mock-up and a few battery life and performance specs to be thrown around in the press event.
What we know so far about Haswell CPU, GPU, Media, power and availability.
Alongside the Ultrabook Convertibles [hey, what about the good old basic Ultrabook, Intel?] we'll be seeing tablets and phones so expect a lot of the CloverTrail tablets that haven't been available so far to get a second-launch. You'll probably hear about the next-generation of Atom which undergoes a big architecture change this time round.
We're hoping to be on-location when it happens but whatever happens, you can be sure of all the news and expert analysis here at Ultrabooknews.